This is a GIG motors review. This road transport company has been reviewed from personal opinions and a compilation of other peoples opinions who have used the company a couple of times. This is however not the stand of Atlanticride.com.
GIG motors are one of the most famous road transport companies in Nigeria, favored by a lot of people for their unique services and dynamic mode of service. The road transport sector is the spine of this country as it is by far the most popular form of transport for people in this country and with the establishment of so many companies to serve this purpose, you may want to know some reviews about GIG (God Is Good Motors) which is one of the best
The GIG motors reviews you are about to read are a consolidated review with people's opinions, my personal experiences, recommendations, and features about GIG Motors. The GIG motors review is divided into Positive GIG Motors Review and Negative GIG motors Review.
Advertisements
CONTINUE READING BELOW
Positive GIG Motors Review
Much the same as flights, you can book your tickets in front of your excursion. They are one of the few if not the only road transport company that practices this. They additionally have an application on the play store that you can download to save you the stress of having to surf the internet looking for their site. Booking on the web/ app takes 10 – 20% off your ticket charge.
They have the best and neatest transport terminal in Nigeria. This means a lot considering that most road transport terminals are one of the filthiest and most repulsive of places on streets. GIG motors bus terminal is actually a miniature flight waiting room; they even sometimes give waiting passengers snacks and water.
Advertisements
CONTINUE READING BELOW
Their hostesses resemble flight attendants. Pretty young ladies in red outfits, high heels and most of them speak accented English. They additionally report takeoff time like flights.
Their bus drivers are called 'Captains'. If you ever use this Bus, never call the driver, "Driver" or "Oga", they won't answer you, they demand to be called Captain and will only reply if you call them that. They mostly dress like air pilots, well almost all of them.
Buses usually come with functional ACs and window blinds; this is a great step up over all other transport companies. GIG motors boast of having the most buses with functional A C's , they really know how to cater for passenger's luxury, they even have functional radios and Television sets in their buses. Something most other transport Companies don't dream of having not to mention install on every bus.
Advertisements
CONTINUE READING BELOW
GIG Motors is the safest road transport company, their buses rarely get involved in accidents, this is because the top sped their drivers are allowed to go is 110km/h, and they are strict about that, so if you want a safe trip, then GIG motors is by far the best compared to all the other speed devils
Negative GIG Motors Review
Just like everything that has a positive review, here are some GIGM motors reviews that are negative. GIGM used to be my favorite road company once they first began but I'm not so sure now. What I like about them are their reliability and safety but I feel their popularity has gotten to them. The foremost annoying of this is often their policies on luggage.
A traveler is entitled to at least one small-sized box. The staff would say it's a medium-sized box but take one along and they'll frustrate your efforts. Their vehicle has no automobile trunk so I don't see how this is often the fault of a passenger.
Advertisements
CONTINUE READING BELOW
Their intense AND annoying commitment to useless protocol costs most passengers valuable time as you can't go on the bus unless you are carrying a particularly tiny box or load. They would rather have you pay for another seat to accommodate your load.
Money must be made. It's that greed that creates me avoid their transport company during the month of December, believe me, you don't wish to patronize them at any festive season, believe me, you may end the trip with a lot of tears and regrets. Fares are a minimum of twice higher or higher.
In December 2017 for example the cost of transportation from Lagos was 3 times higher. I understand there was a nationwide fuel scarcity but it had been obvious they were deliberately taking advantage of things by changing the transportation rates drastically to use the occasion to their advantage, their price is quite higher than that of other Road transport companies.
Advertisements
CONTINUE READING BELOW
I also strongly advise that if you are going on a trip that requires you to get there on time and very fast, please do not use GIG Motors, their insistence on following their "safety" procedure makes the buses trudge on at a very slow pace relative to other buses. I understand it's for safety but they take it to the extreme sometimes as their buses sometimes move at a snail's pace.
One more thing, their policies stand only they're at disadvantage to a customer, for example, they have a rule that passengers that are late are fined but they do not really pay attention to the times when they delay passengers, normally their rule says that passengers that are inconvenienced or delayed because of them will be compensated but like the manifestos of our politicians, this rule isn't really adhered to most of the time, GIG Motors has grown over the past few years to become very good at delaying passengers while berating passengers that arrived late.
Advertisements
CONTINUE READING BELOW
Don't let these GIG motors review stop you from using them thou. For the most part, this is a great company.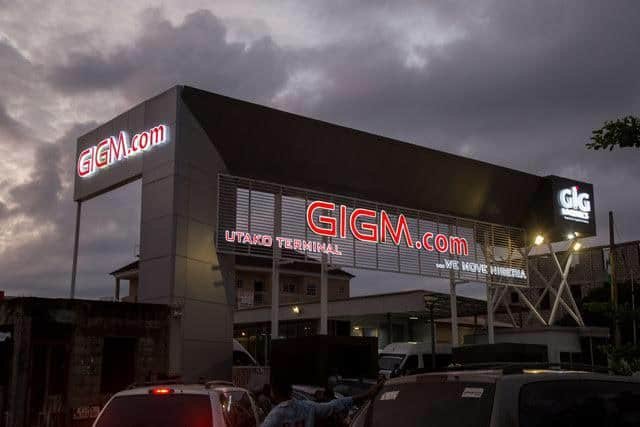 GIGM Price List
Destination
Price (₦)
From Lagos to
Abuja (Utako)
₦10,050 – ₦11,550
Delta (Warri)
₦5,450 – ₦8,150
Edo (Auchi)
₦6,000 – ₦7,850
Rivers (Port Harcourt)
₦8,000 – ₦9,250
Abia (Umuahia)
₦7,500 – ₦10,200
Abia (Aba)
₦7,500 – ₦9,750
Enugu (Enugu)
₦7,750 – ₦8,750
Anambra (Awka)
₦8,000 – ₦8,250
Imo (Owerri)
₦7,300 – ₦10,250
Akwa Ibom (Uyo)
₦8,000 – ₦8,950
Kaduna (Kaduna)
₦8,400 – ₦10,250
From FCT Abuja to
Imo (Owerri)
₦5,400 – ₦9,850
Rivers (Port Harcourt)
₦6,300 – ₦7,200
Enugu (Enugu)
₦4,500 – ₦7,550
Lagos (Festac) or any Lagos location
₦6,300 – ₦10,750
Delta (Warri)
₦4,995 – ₦9,750
Delta (Asaba)
₦5,400.00 – ₦8,850
Anambra (Awka)
₦5,445 – ₦9,450
Edo (Auchi) to
Lagos (Ajah)
₦5,250 – ₦6,550
Lagos (Iyana Ipaja)
₦5,250 – ₦5,750
FCT Abuja (Utako)
₦4,750 – ₦5,250
From Abia (Umuahia) to
Lagos (Iyana Ipaja)
₦6,850 – ₦8,150
Edo Benin (Akpakpava)
₦7,500 – ₦8,200
From Abia (Aba) to
Abia (Aba) to FCT Abuja (Utako)
₦3,900 – ₦4,400
Abia (Aba) to Kaduna (Kaduna)
₦7,900
From Awka Ibom (Uyo) to
Lagos (Ajah)
₦5,450
FCT Abuja (Utako)
₦5,450
From Bayelsa (Yenagoa) to
Lagos (Ajah)
₦4,950
FCT Abuja (Utako)
₦7,050
Conclusion
Advertisements
CONTINUE READING BELOW
After viewing all these reviews I must still say that I recommend them, they are reliable, safe, and have good customer loyalty, they are one of my favorite road transport companies. Feel free to add your comments if you feel there is something I didn't add.