The phrase "digital marketing" must have occasionally come up in conversations around you. Why wouldn't it? With undergraduate degrees becoming more popular and business degrees ranking as the most popular among students, it is no news that getting a digital marketing degree has become sought-after.
Choosing a career path can be very difficult. One thing you should consider is to choose a career that you genuinely enjoy while considering factors that will support your desired lifestyle in general and provide long-term security.
You may like: Importance of Digital Marketing for e-Commerce business in 2022
You might be debating if investing in a degree in digital marketing would advance your career. The key is to know what companies are searching for right now and how to plan the best course of action from where you are today.
Advertisements
CONTINUE READING BELOW
Digital marketing has dramatically changed. All of the online advertisements, articles, and photos you encounter online are somehow connected to the activity of a digital marketer. The internet has also grown significantly with digital marketing covering a wider scope than you can imagine.
Before we have that career talk you are waiting for, let's take a quick look at what digital marketing means.
What is Digital Marketing?
Digital marketing refers to all strategies you use to advertise products or services online. Similar to conventional marketing, its primary objective is to draw in customers and produce leads.
Social media, search engines, email, and many others are areas of digital marketing in which you can specialize. The complexity and significance of digital marketing skills have also grown over time.
Since the field is always changing, strategies that worked a few years ago might not work now. You'll use a variety of tools and strategies as a digital marketer to promote companies.
Advertisements
CONTINUE READING BELOW
The majority of people don't necessarily picture themselves in a career in digital marketing when they're in school. However, when you look at the options available in this fast-paced industry, you'll realize that the future of a career in digital marketing is bright and will remain so in 2023 and perhaps, after.
Digital marketing is frequently viewed as a crowded job market. You can work from home and enjoy it while being your boss. However, given the level of competition and effort required, many are beginning to wonder if it's worthwhile to pursue.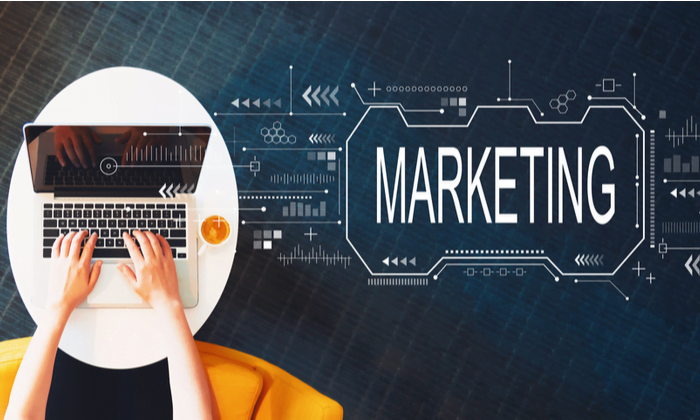 Therefore, is digital marketing worthwhile?
If you're willing to put in the effort, develop a network of clientele, and be persistent, digital marketing is worthwhile. You risk failure if you don't have enough time to invest in your job as a digital marketer.
Advertisements
CONTINUE READING BELOW
There will always be a need for digital marketers as long as businesses use the internet for advertisement.
There's no denying that the demand for digital marketers has been rising steadily. As demand increases, so does the number of workers, which implies that it is a very competitive industry.
The good news is that a lot of upcoming digital marketers give up too soon because they don't immediately succeed. Therefore, if you stay around long enough, you can get to the top.
The industry for marketing services worldwide is dominated by digital marketing. It continues to expand, taking advantage of new tools and resources as well as technological advancements. This offers plenty of chances for students to make plans for a lucrative start-up or a successful professional career.
Do you want to learn more about the benefits of earning a degree in digital marketing? Or what is so appealing about digital marketing? Find out by reading on.
Advertisements
CONTINUE READING BELOW
How Much Demand is There for Digital Marketers?
A few decades ago, this field didn't even exist. The internet transformed how we interact and how companies engaged with their clients to offer goods and services in the 1990s. Any marketing campaign worthy of the name today and in the near future is incomplete without digital marketing.
Because the internet plays such a significant role in our daily lives, digital marketers are always in demand. If you want a job that offers variety, excitement, and educational opportunities, a career in digital marketing can be a worthwhile option.
Now is the ideal time to begin a career in digital marketing because there are so many open positions and not enough qualified people to fill them. You'll learn a few reasons why careers in digital marketing are excellent for you as you keep reading.
Advertisements
CONTINUE READING BELOW
Motivating Factors for Choosing a Career or Getting a Degree in Digital Marketing.
Digitalization is taking over the world. Companies across all industries are concentrating on creating a strong online presence, and they are doing this by hiring digital marketers. This explains why so many people choose to work in digital marketing.
Here are a few other arguments in favor of earning a degree in digital marketing.
1. Demand for Digital Marketers is Very High
According to reports, there is a substantial disparity between the demand for and supply of digital marketing specialists. There was around 59% of demand, compared to only 19% of the supply available.
It means that businesses are clamoring to hire digital marketers, and it never hurts to pick up a high-demand skill. It simply means that after obtaining such highly in-demand talent, you can acquire better-paying jobs with even more stability.
Advertisements
CONTINUE READING BELOW
2. You can launch Your Own Company or Promote an Already Existing One
Digital marketers are well-versed in a variety of online resources and platforms. They can launch websites, produce goods, and make sales that are market-targeted.
If you thoroughly study digital marketing, you can launch your own online business right away without making a big initial expenditure.
All you need for digital marketing is a laptop, an internet connection, and a data subscription. If you have the money to spend on marketing your services, you can advance significantly, but it's not strictly necessary.
Digital marketing could be the solution if you're searching for an online career path to begin right away. Additionally, you can establish a freelance business and work as a digital marketing expert/consultant.
Learning digital marketing is essential for those who want to launch their own business. With the use of this information, you would be able to lower the costs associated with advertising your business, target appropriate markets, and track your progress.
Advertisements
CONTINUE READING BELOW
3. Increases Your Earning Potential—You get to make more money
A bachelor's degree holder makes $2.8 million on average, which is 75% more than someone with merely a high school diploma.
According to the Bureau for Labor Statistics, the average expected weekly salary for a worker with a bachelor's degree on their CV is $1,305, which is a relatively high typical salary for those with an associate degree. Also, their unemployment rate which is 2.5%, is likewise far lower.
These results make it clear that education and potential earnings above the average pay are related. With a degree in digital marketing, your chances of landing a high-paying job increases. There are many chances for a lucrative and protracted career out there.
The industry provides a variety of possibilities and rewards hard work, creativity, and innovation. Digital marketing experts are in high demand, as we have stated earlier. As a result of the increasing demand, positions in digital marketing are paid well.
Advertisements
CONTINUE READING BELOW
Considering your experience, you may be given higher roles within a company, which could increase your pay. Most of the time, you can bargain with your employer over your salary and allowances.
4. A Rise in Career Possibilities
The usual way for a college student to start their career in digital marketing is with an undergraduate degree in marketing. It lays the framework for developing a solid educational base while having the credentials to support it.
To support your prior professional experience, your degree is a noteworthy addition to your resume. Some firms now insist on a degree before you even apply for a position in the labor market and during job interviews.
5. Increases Your Skill Set
For firms that need a formal degree, having a four-year degree in digital marketing offers more employment possibilities.
Advertisements
CONTINUE READING BELOW
Employers also understand that although you may have a degree in digital marketing, you probably have a broad understanding of business principles across a variety of operational areas, including accounting, finance, search engine optimization, media platforms, and public affairs.
6. Adaptability
You can work from any place. A laptop, an internet connection, and a data subscription are all you require. You can also set your schedule and tasks. It all depends on what you want.
If you've read thus far, you clearly believe that a job in digital marketing will be rewarding in 2023 and even beyond.
It is crucial to remember that even if you work as a part-time or a full-time digital marketer, you'll still need to be able to be in constant contact with your customers. You won't be able to gain their trust for future employment if you don't satisfy their needs.
Advertisements
CONTINUE READING BELOW
If the question of whether or not digital marketing will survive for a long time dominates your thoughts, LET IT GO!
The internet is continually expanding with billions of users browsing on Google, utilizing social media, and purchasing products from advertisements produced by digital marketers.
You can enroll in an online certification course if you're concerned about your lack of a degree or professional experience in the industry. It walks you through the fundamentals of digital marketing to keep up with the competition.
Conclusion
Digital marketing is a fascinating professional path. To make your work worthwhile, you must genuinely enjoy it. The ambition to work from home and be your own boss alone is insufficient since clients take on the role of being your boss because their approval has a direct bearing on your success.
Advertisements
CONTINUE READING BELOW
There are several career options in digital marketing; you can choose whichever one you want to do.
Digital marketing has proven to be the ideal career for tens of thousands of aspiring business owners, even though it may not be a worthwhile area for those without the necessary amount of time to devote to it.