Have you been looking to know more about the Big Brother Naija's season five (Lockdown edition) housemate named Nengi, look no further as this article reveals to you all you need to know about her.
Full name: Rebecca Nengi Hampson, but popularly known by her middle name, "Nengi". She was born, 1998 and she originated from Bayelsa State, while she lived in Abuja.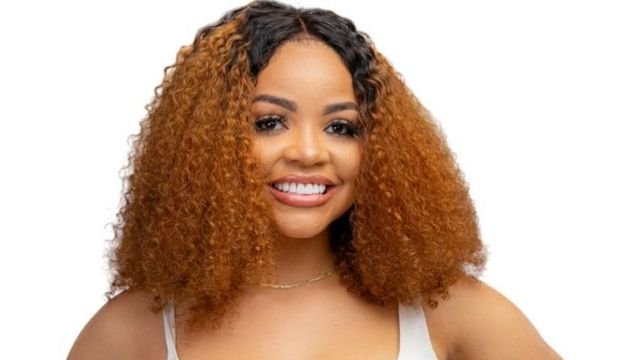 Nengi is a model and an entrepreneur.
Many people on the internet have been willing to know if Nengi was a mixed race. (I.e half-cast). However, BBNaija housemate (Nengj) has never made mention of being a mixed race. With her light-skinned complexion, she could easily be taken for a mixed race.
Rebecca "Nengi" Hampson came from a poor background as things were not easy for her while growing up. At the tender age of two (2) she lost her father. Her mother had to take up the role of father and mother. She was said not to be educated but was committed and determined to ensure her children were educated. She moved to her aunt's place of residence to live with her aunty in 2018 and her mother also died of kidney disease the same year.
Advertisements
CONTINUE READING BELOW
Nengi has a younger sister whom she loved and has been her close family member since the demise of their mother.
Rebecca "Nengi" Hampson has received a lot of awards and endorsement from the beginning of her career which includes:
The winner of Queen Of Trust in 2013.
The winner Of the Nigerian Queen also in 2013.
Winner Of Miss Peace Bayelsa in 2014.
Miss Bayelsa at the Most Beautiful Girl in Nigeria (MBGN) competition in 2017.
She also emerged on the top 5 list of winners in the Most Beautiful Girl in Nigeria (MBGN), in 2017.
Nengi is the Chief Executive Officer (CEO) of the ladies footwear store, named "Shoes By Flora"
She is also a former model.
She studied Mass Communication at the University of Port Harcourt, River State.
Advertisements
CONTINUE READING BELOW
Nengi is one of the contestants in the Big Brother Naija Reality show, Season five(5) which is tagged the "Lockdown edition".
Below are some of the questions she was asked at the commencement of the show which will reveal some other interesting facts about her.
Question: What new habit or skill did you acquire during a lockdown?
Answer: The ability to talk to myself and enjoy the conversation.
Question: What are your words to live by?
Answer: Live and let live.
Question: What is your biggest achievement?
Answer: Getting my BSc. So many times, I could have dropped out, but I persevered.
She also described herself as a "Capricorn" and she quoted as follows; "If you want the job done right, give it to a Capricorn. I will give 110% of my energy and enthusiasm into everything I do".
Advertisements
CONTINUE READING BELOW
Nengi revealed she was in a relationship outside the big brother Naija's house, and she loves and respects her man. Nengji is a beautiful lady and has attracted some of the big brother Naija housemates like Ozo and Prince. When approached, she turned them down as she made it known she wasn't interested in any relationship with any guy in the big brother Naija's house.
It was later rumored that She has started a relationship with Ozo, following her sensational display in the presence of Ozo, but a discussion which was captured proved the story to be just "fans perception". She was seen holding to her stand and advising Ozo to " Shoot his shot* and stop wasting time, but also stated clearly she was not interested in him.
Advertisements
CONTINUE READING BELOW
She is one of the favorite of the fans and viewers of Big Brother Naija, Season five show, and also a source of inspiration to many as revealed by fans on social media.
As at the writing of this article, Nengi is still a member of the house, she has not been evicted nor disqualified. Though in her diary season, when with the show host, " Biggie", she showed the fear in her as she broke down in tears when asked what she would miss in the house if evicted.