Employee management is one of the biggest challenges that the human resource department needs to deal with daily. If the workers are satisfied in an organization, it's the most important indicator that the organization is on the right track.
An HR should ensure that the employees are getting paid right, so they should use a payroll system that will make sure that the salaries are accurate and efficient, read here on how to get pay stubs.
If the employees are involved in work and feel enthusiastic, they feel a sense of belonging. Looking at the surveys, 93% of workers agreed that a sense of belonging leads to better organizational performance. However, it's not easy, but you can make the process effortless by taking the proper steps. So, let's start with this:
.........................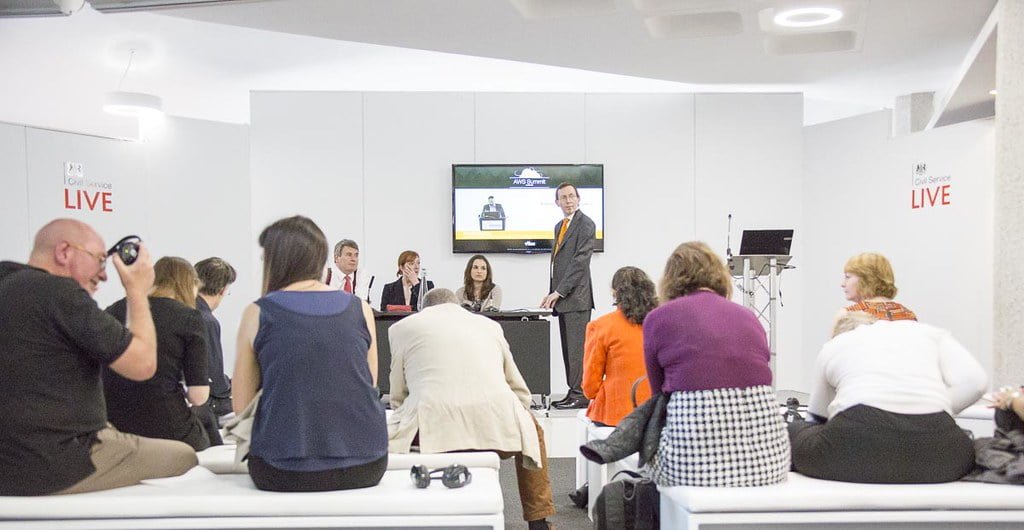 What is employee engagement? A complete definition:
| | |
| --- | --- |
| Author name | Definition |
| Quantum workplace | It's a strength of connection that employees feel towards their work. |
| Willis Towers Watson | Employee's ability to contribute to the company's goals and success |
| Aon Hewitt | It's a level of employee's psychological investment in the work and organization. |
"Employee engagement is a famous concept in HR. However, it tells us the level of enthusiasm and dedication that a worker feels towards the job."
The engaged employees care more about their work and try to impact their performance positively. But here, it's vital to mention that employee engagement and job satisfaction are correlated.
For instance, if the employee is happy with the job, they will be able to make more effort to achieve organizational goals. Here are a few other definitions that define the concept:
.........................
The concept of employee engagement was started first in 1990 by Willian Kahn. Employees are physically, emotionally, and mentally involved in their work. So, the main reason behind this concept was to judge whether people are happy with their job or not.
Engaged & dis-engaged employees:
Earlier, we discussed that employee engagement is crucial as it helps in recruitment and retention and increases productivity. It has a close connection with increased employee safety, health, and better loyalty.
A survey was conducted in India with more than 1000 employees, and 80% said employee engagement is crucial for overall success. But before implementing any strategy, learn the difference between engaged and disengaged employees.
| | |
| --- | --- |
| Engaged employees | Disengaged employees |
| Optimistic | Pessimistic |
| Team oriented | Self-centric |
| Find solution | Negative attitude |
| Selfless | Ego-centric |
| Show passion for learning | Focus on the money and paycheck |
| It goes beyond and above learning | Remain absent mind from work |
As per Gallup, 85% of workers aren't engaged or remain disengaged at work. The disengaged workers don't feel a real connection with the work. According to Forbes, engaged workers stay motivated and committed to their employers, organizations, and work.
.........................
How can we build employee engagement in employees?
An increased employee engagement marks a positive impact on the business. Thus, it works even if you are a remote learner and running your own business. Above all, it's a great effort to reduce negative impact and grow profitability. Here are the following ways to increase employee engagement that are proved with stats:
So, if you want to achieve the same level, the HR department must set specific rules and use the best HR software and techniques. In this way, you can engage and track the employees by following set rules. However, here are some drivers that you can adopt for engagement:
Give employees an open voice:
Validation is the main thing that boosts the morale of employees. In this way, the employees feel they have value in the organization, and top leadership is ready to listen to their opinion. In simple words, we can say this is freedom of expression due to which employees can express their thoughts and take part in the debate.
.........................
However, if you are a line manager, you should listen to the new ideas and make policies for the implementation. So, if you adopt open communication in an organization, it leads to better communication between employees.
Apart from this, if there is any fault in the system, the HR department should listen to the complaints. For instance, there could be a fault in the paystub generator report or attendance software. So, issues like these should be solved on a priority basis.
Try to reward employees:
The Reward system is another essential pillar of an organization that boosts employees to work even more challenging. But while adopting this practice, try to choose visible rewards. For instance, here are a few examples of rewards that are visible and helpful for employees:
.........................
Help employees in completing higher education
Give them bonuses
Assist colleagues in work-related stuff to reduce the workload
Aiding in CSR activities
However, the rewards and recognition help create an environment that motivates employees. Later, the whole system boosts workers to work hard for success and growth. If an organization chooses visible rewards, then it also enhances working standards.
Do the job rotation:
If employees get bored with their job, it negatively impacts job satisfaction and engagement. So, the HR department needs to work on this avenue as a priority. However, the main aim of the job rotation is to create a work-life balance for employees.
For instance, if employees want, they can choose flexible working hours as per their needs. The job rotation can eliminate laziness, lethargy, and monotony from work. Above all, the employees will be able to perform their work to their full potential.
.........................
Clarity of roles:
You can burn out employees by assigning responsibilities, not in their JD. In this way, the employees will get burnout and wouldn't be able to focus on their original duties. So, the HR department should define job duties in JD and conduct interviews.
Later, there should be rules that no employee will do the work that doesn't come under their JD. Thus, if there is a clarity of roles, it will not create ambiguity between departments, authorities, and employees.
Other drivers to build employee engagement:
It's not easy to build employee engagement because it's constant work. So, the HR DEPARTMENT should make small yet vital efforts constantly. Here are other drivers that promote employee engagement in the organization:
.........................
| | |
| --- | --- |
| Open communication | Work-life balance |
| Awards & recognition | Access to productivity & time management tools |
| Learning and development | Flexibility |
| Right payrolls and access to paystub generator | Positive workplace culture |
| Conduct events frequently | Policy implementation |
However, if you want to measure employee engagement, employee commitment, motivation, and passion for work, these are strong indicators. So, HR can measure satisfaction by measuring attitudes and behavior towards work.
Moreover, don't ignore the importance of communication and try to solve things through dialogues or one-on-one meetings. We can say communication is the bloodstream of every business, and we shouldn't ignore this.