Countries That Allow Spouse to Work on Student Visa
There are about 35 countries that allow a spouse to work on a student visa. The married spouse or sometimes even the unmarried partner of a student can get a work permit. We shall, however, focus on the top 4 destinations for Nigerians.
Here You go.
Top Countries that Allow Spouse to Work on Student Visa
Canada:
As you are probably aware, Canada has one of the most friendly immigration policies in the west. It is also an excellent destination for study and work, with a high standard of living.
As an international student in Canada with a valid study permit in a college or university, you are eligible to bring your partner to join you and even get an open work permit not tied to a particular job.
Advertisements
CONTINUE READING BELOW
An open work permit is a flexible work permit that is not job-specific, it allows your partner to either work on or off-campus, while you study. The work permit is valid for the duration of your study. Your spouse or partner is eligible for this, no matter the sex or marital status, as long as you can show proof of living together for a year.
Your spouse or partner can apply for a work permit before or after they arrive in Canada. Most spouses/partners come to Canada as visitors first and apply for a work permit after they are in Canada.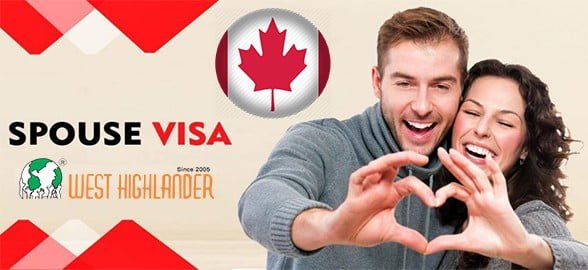 In some cases, the Canadian high commission would process spouse/partner work permit applications at the same time as study permit applications. You can get more information on the application process here.
Australia
Australia is a popular destination for Nigerian students. It is a great place to work and study, providing ample opportunities to the student and spouse.
Advertisements
CONTINUE READING BELOW
A student visa would usually permit you to bring your spouse or partner as dependents—a spouse or partner (including same-sex partners) who you have lived with for a year. The duration and validity of the dependent spouse visa will be the same as the student visa.
In Australia, a spouse's work privileges depend on the type of program the student is enrolled in. For instance, where a student is pursuing a bachelor's degree, the partner is entitled to work for as long as 40 hours per week. While the spouse of a student enrolled in a postgraduate program is allowed full unlimited work rights.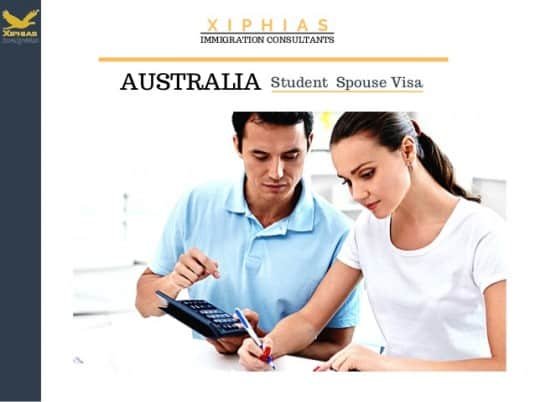 The spousal visa is classified as subclass 500. Great care should be taken during the documentation and evidence process as any carelessness will result in the refusal of the permit and forcing you to study far from your loved one.
Advertisements
CONTINUE READING BELOW
Denmark:
Denmark is one of the countries that allow spouses to work on a student visa if they meet the requirements. For spouse, you are expected to present a marriage certificate, while for a partner, you should show proof of living together for the last 1½ to 2 years or more.
The Danish student dependent visa is designed for the spouse of foreigners pursuing an education in the country. Once the application is approved, the spouse or partner of the student visa holder can apply for a residence permit in Denmark.
The permit's validity is the same as the duration of the study, but if the student visa is extended, you must apply for an extension of your residence.
When granted a permit as an accompanying spouse, you must reside at the same address as the student who is your sponsor. The spouse does not need a separate work permit to live and work in Denmark once the application is successful. This visa is usually granted to students pursuing a postgraduate study. You are entitled to a partly user paid Danish lesson within a month.
Advertisements
CONTINUE READING BELOW
Sweden
As an international student looking for an excellent destination for studies that also allows you to tag along with your spouse, Sweden should be among the top contenders. Your spouse or partner can apply as a dependent.
The residence permit of your spouse would be of the same period as your study duration. Your spouse gets an automatic work permit once your study duration is above six months.
Your spouse might apply together with your student study visa online. You need to provide documentary evidence of your relationship and valid documents that you have lived with your spouse in your home country. The application time takes between 2 to 3 months, and the online application remains the fastest way of filling a visa.