Cancelled flight compensation may or may not be new to you as an air traveler. It is almost impossible for you not to have experience delayed or cancelled flight if you travel frequently by air.
I do have a question for you though; what do you do when your flight is cancelled or delayed? Do you just walk home?
The purpose of this article is to help you get compensation when your flight get delayed, otherwise called a cancelled flight compensation.
Here at AtlanticRide, your comfort is our priority. All that you need to do when your flight is canceled has been painstakingly outlined in this article. Just sit back and relax because the information that you need is made available here. If you have been asking questions like:
.........................
Can I get a compensation for a delayed flight?
Do you get a refund if your flight is cancelled due to weather?
Do I get a refund if my flight is cancelled?
What happens if my flight is delayed and I have a connecting flight?
The answers to the above questions are provided here for you. Like I said, we have got you covered when it comes to cancelled flight compensation. In this article, you will also be provided the needed information regarding;
International flight delay compensation
Flight cancelled hotel refund
Flight delay compensation
Everything that you need to know about cancelled flight compensationand how you can claim it are all here.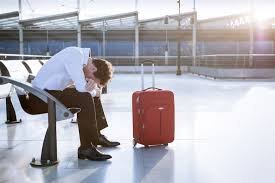 How You Can Claim Your Cancelled Flight Compensation
There are basically three approaches that you can take to claim your cancelled flight compensation anywhere in the world. The methods that are available to you include:
1. Hire a third-party establishment to help you claim your cancelled flight compensation
2. Get a lawyer to do it for you
3. Do it yourself
Hire A Third-Party Establishment To Help You Claim Your Cancelled Flight Compensation
.........................
There are companies that specialize in helping air passengers like you claim their compensation for delayed or cancelled flights. Third-party companies like Compensair and Airhelp can be utilized. I personally recommend Compensair because I am familiar with their services.
While you consider the use of these third-party companies, you should be careful anyway. Despite recommending compensair, you still have to make sure their terms work for you, because at the end of the day, you are the client, not me. According to The Guardian you really need to be very careful of the company that you hire. You might end up paying even more than the compensation that the airline will pay. To still drive that home, the Washington Post also warned air passengers on the use of third-party companies.
.........................
But for full disclosure, it is the third-party company that will represent you before the airline. They will carry out all the necessary paper work and any other processes involved. It is the job of these companies to take the matter to National Enforcement Body (NEB) should there be no agreement with the airline. The third-party companies can also contact the courts for you and the lawyers as well. They take out the whole stress in the process.
Representing yourself isn't always the best, it is true that no one has your best interest at heart more than you, but threading into uncharted territory where you have very little information to work with isn't really helping yourself.
Get A Lawyer To Claim Your Delayed Or Cancelled Flight Compensation For You
.........................
This is also another way to claim your cancelled flight compensation. You should know that lawyers always require their pay upfront. This means that whether the case is successful or not, you will pay your lawyer his/her money. You are advised to do your own research to know the good lawyers that will get the job done. You don't just hire a lawyer because he/she is a lawyer.
Get Your Delayed Or Cancelled Flight Compensation Yourself
Finally, the last option is getting it yourself. The major requirement here is that you should have good knowledge and understanding of your passenger rights. The poll conducted on www.moneysavingexperts.com by Martin Lewis showed that many of the air passengers don't end up claiming their compensation. This goes to tell you that you really need to arm yourself with the requisite knowledge to handle this if you really wanna go about it yourself.
.........................
To claim your delayed or cancelled flight compensation, this is the best way to go about it.
1. Inform the airline
The first step that you must take is to get in touch with the particular airline that handled the flight. You should not go disturbing the company that you booked your flight with. Take for example, you booked your ticked on Air France's website (I am not using AtlanticRide in this example to obvious conflict of interest reasons), but the flight was operated by Emirates. You should direct your claim to emirates and not Air France. Even if you booked your flight with www.atlanticride.com or any other travel agency and the flight was operated by British Airways. Your complaints should be directed to only British Airways.
.........................
It is very important that you know the proper channel through which to contact the airline for your claims. There are airlines that prefer you reach them through their email, online forms, or postal address. Knowing the right channel is crucial to claiming your cancelled flight compensation.
2. Give a detailed description of what happened
Once you have identified the proper channel to contact the airline, describe what had happened by following the guidelines below
A concise description of your delayed or cancelled flight experience
The amount of money you are claiming for the damages done to you.
Before fixing any amount, you should go through the aviation laws of the country that the flight is operating in. know what the charge is for such a breach of contract on the part of the airline. You don't just quote any amount of money from your head. If you do that, you are reducing your chances of claiming your cancelled flight compensation.
.........................
It is very important that you don't be rude or aggressive to the person that received your complaints. He/she never had anything to do with your delayed or cancelled flight. You will be doing that to your own disadvantage. Once the airline responds positively, wow! You just got your compensation. But at this stage, most air passengers are denied their compensation.
You will only proceed to the next step if the airline denies you your compensation.
3. Report The Case To A National Enforcement Body (NEB) Or Its Equivalent
If you are in this stage, then it means the airline refused you the compensation. You have to take the matter to a higher authority. There is always an aviation body in every country that oversees the affairs. You need to identify such body and report your case to them for immediate action.
.........................
Before taking your case to the regulatory body, you need to be sure that you are entitled to that compensation. If you are not sure of what you are claiming for, better let it go or get a third party company or a lawyer. This is because the airline might sue you for damages instead, and you will pay dearly. If you have someone in the system, you can ask the person to explain what you are up against.
If you are able to get your delayed or cancelled flight compensation through the regulatory body, that's great. If the airline is still not complying, then there is still a last resort for you to explore.
4. Take The Airline To Court
For you to still be willing to take the matter to this stage, that means you are sure of your claim. At this point, you must need the services of a lawyer to guide you. For you to be willing to go the extra mile, your claim must be worth it.
.........................
There is another important thing to consider before you can demand for cancelled flight compensation.
Know the Reason for the Delay or Cancellation of Your Flight
Before filing for your delayed or cancelled flight compensation, know the reason why your airline is delayed or cancelled. An airline may offer to pay for your accommodation and feeding overnight when they know the fault is theirs. If the reason for the delay is bad weather or any health hazard at the destination, you just forget it.
It is highly recommended that you always have the airlines app or a customer care service number. This enables you to call before your departure date to know the situation of things. It is highly out of place for you not to contact your airline before the departure date. By contacting the airline through the customer care or use of their app, you can mitigate the damage.
.........................
So, you can see that it is not in all situations that filing for a cancelled flight compensation makes sense. It is for your own good that you know the reason behind your delayed or cancelled flight. If you fail to do this and go up against the airline, you may pay dearly for your ignorance.
Make Sure You Know Your Right and the Rules
Very instrumental to claiming your cancelled flight compensation is your knowledge of your rights and the rules. For example, in the United States, airlines cannot pay for compensations even when the delay or cancellation is their fault. You can see the New York Times Magazines article for more details.
Just like what is obtainable in the US, there are different laws for different countries, you need to know. The good thing is, if your United States based airline is flying in from Europe, the European Union rules apply. The European Union laws are more air-passenger friendly than the US.
.........................
Under the EU flight regulation 261/2004, below are your rights as an air passenger:
If your flight is delayed for at least 2 hours
Here, you are entitled to food and drink that is proportionate to the length of delay. The airline will also provide with access to phone calls or emails. If you are delayed overnight, the airline should provide you with accommodation and transportation to the hotel. You can make use of your money but make sure to keep the receipts as the airline will refund you. Make sure to spend within reason to stand the chance of getting your refund.
When your flight is delayed for more than 3 hours
If your flight is also delayed for more than three hours, you are still provided with the entitlements above. For your delayed or cancelled flight compensation here, the amount depends on the total distance and the length of delay. Under the EU Regulation 261/2004, below is the amount you are entitled for your delay.
.........................
250 Euros for destinations that are not less than 1, 500km
400 Euros fro destinations between 1,500 and 3, 500km. This also includes intra-community flights that are above 1, 500km
For flights that are more than 3, 500km you are entitled to 600 Euros.
It is very important that you know that the length of delay influences the amount for your cancelled flight compensation. Within the EU, it is still called "intra-community" flight. This means that you are entitled to a maximum of 400 Euros for distances longer than 3, 500km.
As an air passenger, you should be aware of all the laws governing your country before filing for compensation. Your knowledge and understanding of the law is very important.
What Are Your Cancelled Flight Compensation Rights And Laws?
.........................
Cancelled flight always does the most damage, especially when you are not notified on time. What determines how much you are entitled to is the time you were notified. There are cases where the airline will notify you of the cancellation days before your departure date.
Under the air passenger laws in your country, you should find out the conditions obtainable in your country of residence. Your knowledge and understanding of the aviation laws governing your location is very important. If the airline is to compensate you, You will have to chose between a refund or re-route. It is going to be entirely your choice, you have to know that.
.........................
You know what, just use a third party like Compensair or hire a lawyer. The law can be tricky.
When Filing For Cancelled Flight Compensation, Prepare To Do the Work
It will be of great help to you if know beforehand that you are in for real work. To file for cancelled flight compensation, you need patience and persistence. Without the aforementioned qualities, you might as well kiss your compensation goodbye. There are numerous information you need to get before filling for your cancelled flight compensation.
The information that you will need depends on what the airline is asking for when you filed for compensation. Remember that you can file your claim while you gather the necessary documents. It is important you know the required time frame for you to still be eligible for compensation. Like I mentioned earlier, your persistence and patience is key to accessing your cancelled flight compensation; always remember that.
.........................
Always Be Courageous Enough To Go For What You Deserve
Sometimes, the airline may try to intimidate with unfounded arguments, don't let that demoralize you. Once you are certain and sure that you deserve a cancelled flight compensation, go for it. In every way necessary, always be polite in going about your claim. It will improve your chances in more ways than you think.
Always make it your duty to visit the website of your booked airline, it will save you the trouble of seeking for refund.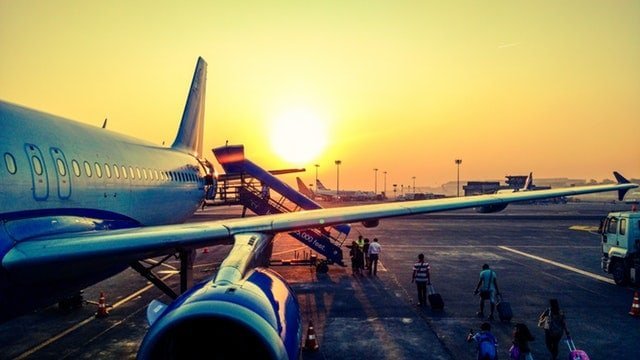 Ways You Can Salvage the Situation on Site before Filing for Cancelled Flight Compensation
Here, are some important things that you can do to be on top of the situation at the airport. This is applicable when you are already at the airport before knowing about your flight cancellation or delay.
.........................
Rarely does your airline notify you that your plane is delayed until it has arrived. Instead of just sitting back and waiting for them to just feed you lies, you can help yourself. There are airlines that allow you to verify the status of an inbound flight through the use of links. For those ones without this service, you can make use of www.flightaware.com. All you need to do is enter your flight number and locate the track inbound flight to know the status.
As soon as you notice that a delay is inevitable, you can start making other arrangements ahead of time. You can come file for your delayed or cancelled flight compensation later.
See if you can rebook with an agent
Once you are notified that your flight has been cancelled at the airport, don't just stand there and cry. Make use of your Smartphone to see if you can rebook with an agent for no charge. Airlines like Delta offer this service through their app as well as their website. So, why stay there while you can get ahead and meet up with your schedule.
.........................
The above means can save you lots of damage by getting you to your destination. Your delayed or cancelled flight compensation claim can always come later.
If this article was helpful, please share it with your friends on social media using our social media icons. If your flight is cancelled or delayed and you don't know what to do, follow this link to Compensair website to fill out a form. There they can tell you whether its worth pursuing or not.
Disclaimer: If you do get your compensation through them using the link above, I get a little token at no extra cost to you.
Thanks for reading.
Image source: pexels.com