This should be interesting. You must have heard some people say they have dual citizenship. Even if you are unfamiliar with the term, people do have dual citizenship. That is, when you ask "hey, where are from?", you'd probably get, "Russia and the United States". Anyways, in this article, we are going to be focusing on Bulgarian citizenship. Bulgarian citizenship by investment to be precise.
What would we be teaching you in this article, well, we'll be showing you how to buy your way in becoming a Bulgarian citizen.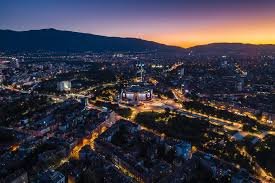 I will explain what citizenship by investment is in a bit, but before then, I would love to explain the concept of having a second passport first. Having a second passport simply means having a second citizenship. Basically, Dual citizenship, second passport, all the same.
.........................
So why do you would need a Bulgarian citizenship? Seriously, why?
It doesn't sound like a classic country to be in. In all honesty, I have never had a friend who went to live or study in Bulgaria. But here's the thing, there are benefits and downsides of living in Bulgaria and I believe that your decision to live or not to live in the country will be determined by those.
In this piece, we will guide you through how to get a second passport from Bulgaria. You will come to terms with what it will take to have a Bulgarian citizenship by investment and you will, of course, understand the benefits accruing to the holders.
You might also like: Jobs in USA That Nigerians Can Easily Get
.........................
Lastly, you will also find out why you shouldn't even bother about a Bulgarian citizenship. The ultimate decision will be made by you eventually but we want you to be able to make informed decisions.
Let's get started. Our first stop will be to explain what citizenship by investment really means and then we can go on to the next item. We will try as much as possible to make it worth your time. Even if you end up not choosing Bulgaria, we'd be happy we helped you make a good decision.
What Exactly Does Citizenship By Investment Mean?
This is not a difficult thing to put a handle on. Seriously, it is just as the name implies. You become a citizen of a country by investing in that country.
.........................
You can regard citizenship by investment as that process of getting a second passport or citizenship by investing in a host country's economy. It legally gives you the status of a citizen faster than the very popular immigration process that you practically put your life on hold. You don't necessarily need to live in the country for a certain number of years before becoming a citizen. This process gives you the freedom to keep your life going while acquiring the citizenship of another country.
The investment is usually in real estate. Of course, other forms of investment will still be acceptable but real estate is about the fastest route.
Don't forget that they will do a background check so you'd have to be clean to enjoy the benefits. If you have a shady background, a cockroach in your cupboard, they may deny you that citizenship application especially if they feel that it may be a threat to their country.
.........................
It varies from country to country. Some countries are more expensive than others. Some will require that you purchase existing businesses or you start a new one so as to help them with employment.
Related Article: Jobs in UK That Nigerians Can Easily Get
The Caribbean Islands are amongst the easiest places to secure citizenship by investment so you may have to look them up. Some of them include Antigua and Barbuda, St. Kitts and Nevis, Dominica and Saint Lucia.
So, if you can afford it, then go for it. You can have second passport, third passport, fourth passport etc. It all depends on your ability to follow the citizenship by investment programs of the countries you seek their passport.
.........................
Why Bulgarian citizenship by investment
Bulgaria is not Canada, you are not assured a universal healthcare benefit and it is not Dominica or Cypress where you will get your second passport in just few months. Like I said earlier, Bulgaria is not the classic country that comes to your mind when you want a citizenship by investment, but its better than a lot of countries.
I really don't even want to talk about their economic status and how they compare to other European countries. The truth is that it is not one that comes the top of many peoples' wish list of countries they can obtain a second citizenship from.
Acquiring a Bulgarian second citizenship is not as cheap as other countries and it is not fast either. You need at least a million pounds to expedite your application and that expedition will take at least two years.
.........................
So, why go for a Bulgarian citizenship? I will share some points.
1. Getting a Bulgarian second citizenship gets you an EU citizenship
This is probably the biggest advantage of having Bulgarian second passport. It is just a wonderful idea that with one passport, you will have access to the EU. You are presented with many benefits and you can even get to buy property within the region.
Even though the country is not part of the Schengen zone yet, you still get to have freedom of movement. The fact that it is not part of the aforementioned zone doesn't mean all is gloomy with it. Admitted, it can be a pain in the ass to go through the tough process of immigration when you are making just a short trip. I understand that part, but still worth it.
.........................
Also read: How To Find Cheap Hotels: A Complete Guide for you
But, you know there are countries in Europe which don't have any arrangement with the Schengen area like UK. You still get to travel freely in those countries but you may just have to wait in line when you get to the airport. The country also has the ability to negotiate its visa policies which can come handy in countries like UK.
2. The quality of a Bulgarian passport is amazing
Bulgarian visa is a high quality visa. For one, if you are a holder of their visa, you will have free access to over 150 countries. It is in position (8th position) with Hungary in the ranking of the strongest passports in the world. Anywhere that a western passport gives you access to, Bulgarian passport covers that too except the US.
.........................
If USA is your main target, you may have to take your quest for a second passport to other countries. It is a deal breaker.
3. Bulgarian taxes are lower than the rest of the EU
Given the reputation many European countries have garnered for heavy taxes, it is a relief to find a country in Europe that has a fair tax rate. It's probably the lowest in the EU region as it stands at 10% on corporate and personal income.
This may be the only reason many Europeans move to Bulgaria as it enables them escape high tax rates. England is about 50% while Spain stands at about 51% percent. This is just not acceptable.
.........................
4. It offers citizenship by descent
If you would love your kids to enjoy the benefits you enjoyed from having a Bulgarian citizenship by descent, then you did have to move on with the plan because it offers you citizenship by descent.
This is not an offer you will get from some other countries. Some will require your kids to reapply for this citizenship before they can enjoy the benefits. Bulgarian citizenship is automatically passed on to your kids and they will enjoy the benefits of EU citizenship too.
5. Bulgaria has an interesting history
One up of being with Bulgaria is their rich history. I don't know if you have noticed but so many people are attracted by the history of a country. We are talking about a country which has been part of many empires. You can name the empires and I will tell you that they belonged to them at one point or the other.
.........................
The Byzantine Empire, Roman Empire, Ottoman Empire and most recently, it was part of the Soviet Bloc in the 20th century. Interesting right?
The Cyrillic alphabet was born in Bulgaria and you are no stranger to the fact that it is used in many Eastern European languages. The country is just well immersed in great history and that could be why some people will want to have a Bulgarian citizenship by investment.
6. They are a people proud of their culture
It is quite difficult to maintain your culture despite having been ruled by a couple of empires. Nigeria was colonized only once and they are more western than the West.
We stated above that Bulgaria has been ruled by more than 3 empires and yet, they have a culture that is entirely its own. They feel very proud of this. Just spend a few days and you will feel this culture and tradition. You will feel their arts, national traditions and cuisines and they are quite amazing.
.........................
8. The beauty is just amazing
Some people who are aesthetically inclined. I'd live in a beautiful city anywhere; doesn't matter where. These are the people that would want to become part of something for its beauty. So many people will apply and acquire Bulgarian citizenship by investment so as to become part of that beauty. After all, if you can buy a citizenship, you can afford to live in the country.
Bulgaria has amazing and stunning scenery. Its beauty is breathtaking and it features an array of landscapes. You can take a trip to Rila Mountains or visit the beaches along the Black sea. The scenery in the country is so alluring and many people are there today because of that.
.........................
How to Get a Bulgarian Citizenship Investment
Well, now you have settled for Bulgaria, let us look at how you will get the second passport from there.
1. Are you qualified?
Hope it doesn't sound crazy but if you want this citizenship and you are not qualified, it will be practically impossible to have it. It is simple; you just need to pass a few tests and you are good to go. Let us look at some of them;
You must have a valid passport
You must ensure you have a clean slate i.e criminal record
You must not be a citizen of another EU country
You must not be undergoing any form of EU sanction.
If you pass the following qualification tests, then you can go ahead and apply for a Bulgarian citizenship by investment program.
.........................
2. Start making your investment
After your eligibility status has been confirmed, the next thing will be to process your second passport. To do that, you will need to invest in government bond. That is about the only option. You are expected to invest the minimum of €512,000. I know I said most countries would want you to invest in real estate but Bulgaria is different.
You should bear in mind that your returns won't be as swift as it should have been if you had invested in other ventures but you are guaranteed a good return within a period of 5-10 years. You will have to finance your investment using any of the three options available to you. They include the following;
.........................
i. Outright investing
This is about paying the bond outright with your capital if you have the money. It is less complicated because you are expected to pay with your capital out rightly. You are expected to pay the sum of 512,000 pounds minimum. You will pay in full and cash if possible.
It is about the best and easiest way to acquiring your citizenship but you'd be bordered with the possibility of having to commit that amount of money and wait for 5 years before you will get returns. That is about the downside except if you are a billionaire. If you are not, then the two options below may seem more attractive.
ii. Financing through the government of Bulgaria
This is another interesting option for you if you don't have about 512,000 pounds to tie up for the next five-ten years. It is about financing the bond with a loan gotten from the Bulgarian government. It is not very complicated but it is not as simple as outright financing.
.........................
You will need to pay a certain amount up front. The amount is $195,000 and it is paid in cash before you proceed with getting the loan from the government. You will also pay for the interest and that could amount to $320,000. The interest can be paid up front because of the possibility of currency fluctuation.
The loan is a safe one and it is financed through official channels. With this format, you can invest your capital in other ventures and recoup what you are paying into the system.
iii. You can finance externally
You are free to finance the investment from your country or another country insofar as the money is clean. The Bulgarian authorities don't give a damn about the source of your money as far as it is not illegitimate.
.........................
It does have its advantages since there is a possibility of lower interest rate and you can keep the loan in your country so that fluctuations will not affect you.
3. You will need to establish permanent Residency
The process of establishing your permanent residency will take between 6-9 months. That is the next step. You are expected to head to the Bulgarian consulate once you have handled your paperwork and finances and apply for your citizenship by investment.
Your application will be handled by the consulate and the ministry of foreign affairs who will issue you a visa that enables you to go to Bulgaria. You are expected to establish a permanent residence there. To do that, you will find a suitable home that you will use for the next 5 years and then submit your papers to file for permanent residence.
.........................
When you conclude the above procedure, another visa will be issued to you so that you can return to Bulgaria to register your identity documents and that makes you a holder of permanent residence.
4. At this stage, just chill
It could sound crazy that you are being told to wait. Actually, it is not. Remember that we talked about a period of 2-5 years to get your Bulgarian citizenship by investment. Now, you already have your permanent residency, the next thing will be to wait for that period so as to pick up the second passport.
You can wait for the normal time of five years to elapse or you could choose the fast track option of 2 years. The choice is all yours.
.........................
5. Check out the fast-track option assuming you don't want to wait
If you cannot wait, by all means, check out the fast-track option. More importantly, if you cannot wait, make sure you have a good sum to invest. You will have to double your investment to do that. If you can double the initial investment of €512,000, then you can have your second passport in less than 2 years.
Money does have its pecks.
Please leave us a comment below, and remember to book your flights and hotels world over with us here.