Year after year, the iGaming industry is generating more and more profits, despite tightening scrutiny from government regulators and tax authorities, as well as the introduction of anti-money laundering measures.
"In 2023, we also see an increase in the popularity of iGaming, as well as the emergence of new trends such as crypto casinos and blockchain-based casinos." Among B2B companies reported.
Accordingly Global Gambling Market Report 2023 The volume of the global gambling market has already reached $702.45 billion this year. The industry is expected to continue growing and will reach $765.89 billion in revenue by 2027.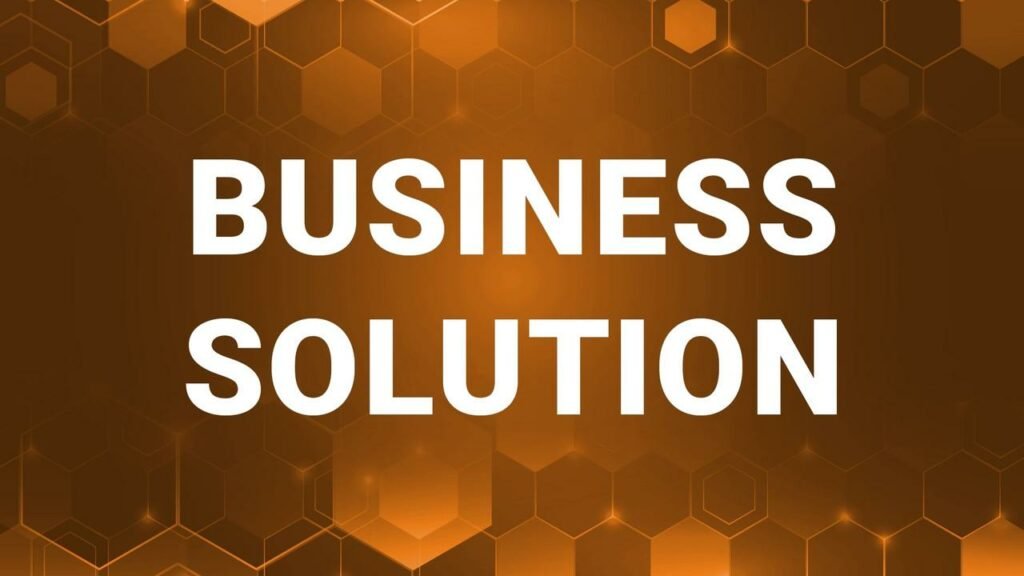 However, it should be noted that an integral part of the successful development of an iGaming project is the availability of a license. Whether you are a bookmaker or an online casino, in order to be successful, build trust and do business legally, you must be careful to obtain a license. Depending on your goals and skills, there are several options to consider.
.........................
BetB2B: What is a Gambling License?
A gambling license is an authorization issued by a regulatory authority that grants the right to provide online gambling services. The license may be limited to certain regions and in some cases does not grant the right to work in the territory of the jurisdiction itself.
"Gambling licenses are issued by state regulators according to the requirements that apply to the gambling business owner. These requirements may include providing a business plan, a description of the company's activities and financial results, and maintaining accounting records and conducting regular audits. It also requires the disclosure of information about the final beneficiaries, as well as the provision of information about the games and platform software used. The license provides legality and protection for both operators and players. Therefore, before starting your gambling project, it is recommended to understand the licensing process and choose the most appropriate jurisdiction," commented the BetB2B company.
.........................
In the EU there is no specific and uniform legislation that regulates the field of iGaming services. EU member states can regulate their gambling services autonomously and freely, provided they respect the fundamental freedoms and general provisions of the Treaty on the Functioning of the European Union (TFEU).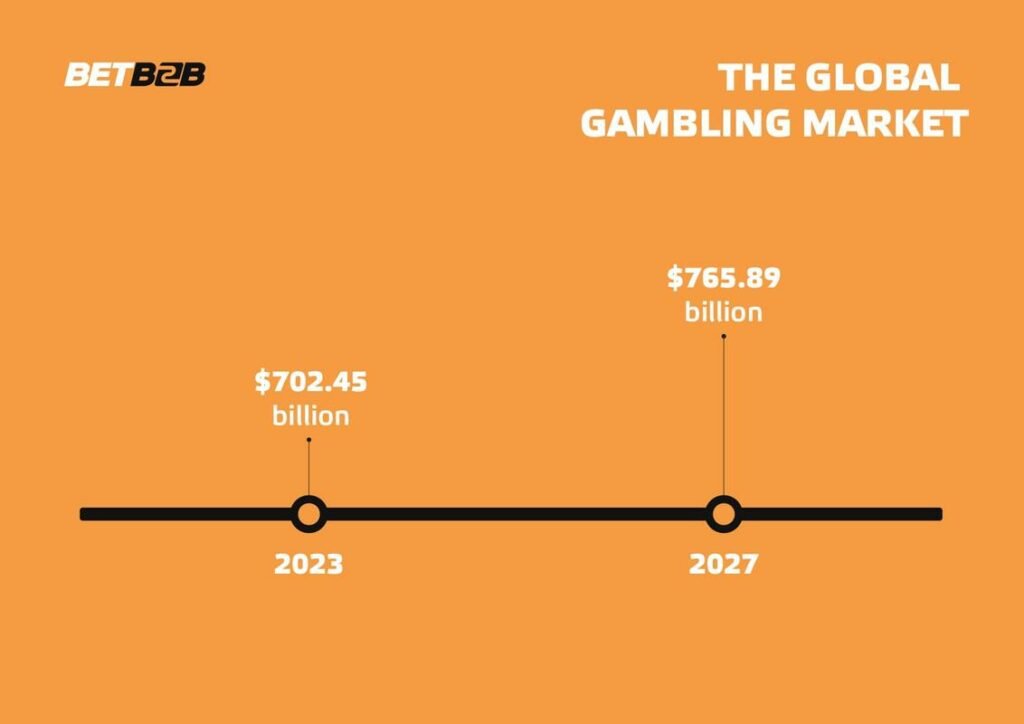 Most EU countries allow at least some games to be offered online. In some countries all games are allowed, while in others only certain types are allowed, such as betting, poker or casino games.
"Some European jurisdictions have introduced monopoly systems for online gambling services. They are operated exclusively by a state-controlled public operator or a private operator.said BetB2B.
Major European jurisdictions with established iGaming regulations:
Great Britain: The UK Gambling Commission regulates online gambling in the UK. Operators are required to obtain a license and are subject to strict regulations regarding fairness, player protection and responsible gaming practices.
Malta: The Malta Gaming Authority (MGA) licenses and regulates iGaming in Malta. This small Mediterranean country was one of the first to introduce comprehensive online gambling legislation. The MGA offers different types of licenses depending on the type of games it offers.
Gibraltar: The Gibraltar regulator licenses online gambling. The region is known for its favorable tax laws and attracts numerous iGaming companies. The licensing process is comprehensive and includes reviewing business and financial plans.
Isle of Man: The Gambling Supervision Commission regulates igaming in the Isle of Man. Known for its progressive approach to online gambling regulation, it offers licenses for a wide variety of games.
Spain: The Directorate General for Gambling Regulation is the regulatory body. Spanish law requires operators to obtain a license for any type of game they wish to offer.
Italy: Agenzia delle Dogane e dei Monopoli regulates Igaming. The Italian market is known for strict regulations and high taxes. Operators must purchase a specific license for each game.
France: The Autorité Nationale des Jeux (ANJ) regulates online gambling. France has a highly regulated market with a strong focus on player protection and problem gambling prevention. Licensing is strict and expensive, but the market is large and lucrative.
Germany: Each of the 16 states can regulate online gambling in their territory. A new federal system of government was due to be introduced in 2021, however the details may have changed since my last update.
Sweden: Game Inspections is the regulatory body. Online gambling has been regulated and licensed since 2019. The regulator focuses on responsible gambling and fairness.
Denmark: Spillemyndigheten, the Danish Gambling Authority, regulates online gambling. It has advanced laws and strong player protections.
In general, all licenses in the betting business can be divided into two types: universal (entitle you to work with any online games) and special (allow you to provide only a limited list of services).
.........................
BetB2B: types of gambling licenses
If you delve deeper into this topic, you can compile a decent list of licenses of different types:
Offline license: This is a license that allows you to carry out betting activities at physical points of sale, for example at bookmakers.
Online License: This type of license authorizes the conduct of betting activities over the Internet and allows players to place bets online through a website or mobile applications.
Combination license: Some jurisdictions offer a combined license that allows operators to provide services both offline and over the internet.
International License:This type of license allows operators to offer betting services in multiple countries or regions.
Sports betting license: Offers special licenses for bookmakers who only want to offer bets on sporting events.
Casino license:Some bookmakers also aim to offer online casino services. This requires an additional license that allows you to operate casino games.
It is important to note that the types and types of licenses may vary depending on the legislation of each EU country.
.........................
BetB2B iGaming platform carefully checks all the requirements before launching each affiliate project, so the client already has the required license according to the applicable laws and regulatory bodies.
Why do I need a betting or online casino license? – BetB2B
The first answer BetB2B experts give to this question is: "To create the reputation and legal basis for the business."
The presence of a license directly affects the popularity and trust in a gambling company. Even novice players pay attention to the description of the project to find out where the company is registered and under what license it operates.
For most players, the availability of a license that offers a sufficient level of security and reliability is a key factor when choosing a site.
.........................
"A gambling license allows you to legally develop your business, collaborate with online game developers, conduct advertising campaigns and open trading accounts in payment systems that increase loyalty and attract new visitors.", comment from BetB2B specialists.
And since all banks, payment systems and other financial institutions are very careful in their work and carefully check documents, for lack of a license they can simply refuse to conduct transactions. And then the chances for the development of the betting business will immediately go to zero. Keep in mind that in some jurisdictions, not having a license equates to illegal gambling and betting activity and can result in fines and even imprisonment.
Conditions of cooperation with BetB2B for partners with a license
.........................
Once a company has secured its iGaming license, the next crucial step is to further develop its business infrastructure. It is an integral stage in which important decisions must be made, especially when choosing a service provider for iGaming operators. It is of paramount importance to ensure that the chosen service provider has a proven track record in the industry as this decision has a significant impact on the overall success and efficiency of the iGaming business.
One such provider that has stood the test of time is BetB2B. They have earned their reputation by helping igaming companies build successful services, including casinos and bookmaker offices. Their extensive experience in the industry combined with a deep understanding of market dynamics allows them to provide bespoke solutions that meet the unique needs of each iGaming company they work with.
.........................
BetB2B offers a wide range of IT services that cover all the technical needs of an igaming business. BetB2B has three main pre-configured solutions that help to organize work and simplify the process for customers:
Turnkey solution: This is a ready-made platform, ideal for betting or gambling sites that already have payment and legal infrastructure and business license. It includes sports betting, unique games, customer relationship management system (CRM), content management system (CMS), back office, technical support (2-line support), sweepstakes, virtual sports, slots and live casino.
Sports Betting iFrame: This is state-of-the-art software developed for international website operators. It offers a multi-currency and multi-language interface that can be customized to suit the needs of the client. With "Sportsbook iFrame" you can integrate selected elements into an existing resource and thus improve its functionality.
Retail solution: This is a sensible solution for classic bookmakers that combines the possibilities of land-based betting shops and betting websites. It can be used for effective online business management.
BetB2B has a number of competitive advantages, such as extensive experience in the market for more than 12 years, comprehensive coverage of markets, events, sporting events, games and slots, and a wide range of ready-made solutions and tools.
.........................
The company also offers other services, including a client relationship management (CRM) system, a financial management (back office) system, an agency system for setting up multi-level commissions in multiple languages, and an affiliate program for building an affiliate network.
For more information on the tools to start your iGaming business see the following Link