Argentina Visa Requirement For Nigerians: A Complete Guide.
Argentina is a beautiful Spanish country located in the southern half of South America. It is a top-rated tourist destination and among the group of developing countries in the world.
Argentina is also reputed to be among the immigrant-friendly countries in the world, and you can be on your way to permanent residency in record time. Argentina is also one of the most religious nations on earth with a substantial Catholic population.
In this article, we shall look at Visa's categories available to Nigerians, Argentina visa requirements for Nigerians, and the application process for getting the Visa.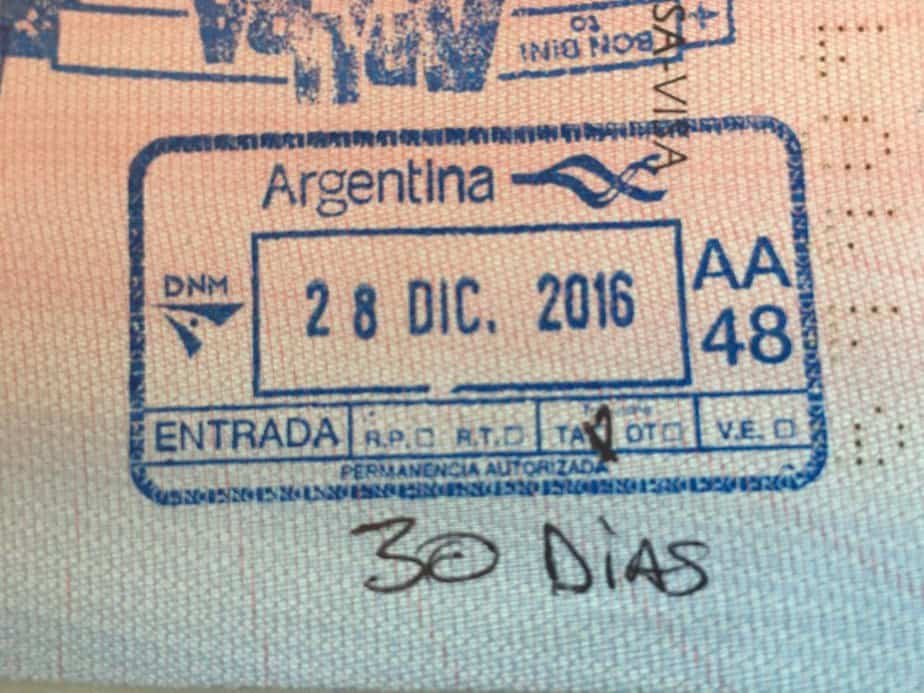 Argentina Visa Types
Argentina requires a Visa for holders of the Nigerian passport who wish to visit. Below is the list of available visas available to Nigerians –
Related: How much is the Nigerian International Passport
Business Visa: This category of Visa is available to Nigerians entering Argentina for business purposes. The holder is permitted to stay for a maximum of three months, but a further extension can be granted if necessary. This Visa can be processed by the Argentine embassy in Abuja within five days.
Tourist Visa: as the name implies, this is issued to Nigerians who want to visit Argentina for tourist purposes or to come to visit family and friends. The holder is permitted for a stay not exceeding ninety days and can be processed in five days.
Student Visa: issued to Nigerians who are traveling to Argentina for academic purposes. You are qualified for the student visa if you have been admitted into a school-based in Argentina, and it is valid until you complete your studies.
Work Visa: if you intend to work in any Argentine company, the work visa is the travel document required. However, it is usually required that you apply in conjunction with the company you have been invited to work with as they must have all the necessary approvals to employ a foreigner.
Argentina Visa Requirements For Nigerians
.........................
Below are some of the necessary documents and conditions that must be fulfilled for the Argentine Visa for Nigerians:
A Nigerian international passport is valid for at least six months at the time of entering Argentina with at least two blank pages.
Two current passport size photographs printed in color on a white background.
Fully completed application form (preferably in electronic format and signed by the applicant).
If you are applying for business, work, or visit Visa, you are expected to present an invitation letter from your intended host in Argentina written in Spanish.
Applicants for the student visa are expected to submit a letter of admission from the Argentine school and also show evidence of part of full payment of school fees.
Photocopy of the data page of your international passport.
Bank statement with proof that you have sufficient funds to cater to your needs throughout your intended stay in Argentina.
Valid travel insurance certificate to cover you're your medical insurance while in Argentina.
Direct flight or round trip reservation showing the date when you intend to arrive and depart Argentina.
A hotel reservation to cover the period of stay in Argentina. However, if you stay with friends or family, you will be required to provide their full contact information and address.
Proof of address within Nigeria, such as utility bill or any other document that confirms your Nigerian address.
If your trip is being sponsored by a third party. You will need a letter from the sponsor showing what they will pay for and their recent bank statements showing they have sufficient funds to sponsor your trip. A copy of your sponsor's passport and identification card will also be required.
An affidavit of commitment affirming to be truthful before the Consul General and a lack of criminal record.
If you are traveling with a minor, you will be required to present his or her birth certificate and a notarized letter from their parents or legal guardian granting permission.
You will need to show proof that you will return to Nigeria before the expiration of your Visa. This could be in the form of notarized documents showing you still have ties to Nigeria.
A character clearance certificate from the police, signed and sealed before a notary public.
Proof of evidence showing payment of the necessary visa fees.
Application Procedures
First, visit the Argentine embassy in Nigeria website or, better still, use the Argentine ministry of foreign affairs website. (the home page of the site is built in Spanish, so it is advisable to use the chrome browser and translate to English).
Download the necessary forms. Applicants for the business visa are expected to download the application form and the sample of an invitation letter. While applicants joining a family member, applying for the student visa, or going to work in the country will be expected to download the visa application form, affidavit, and commitment to telling the truth form. (all downloaded documents are in Spanish, so you will need a professional translator to translate to the English language for you).
Fill all the necessary forms and attached all other applicable documents listed earlier.
Pay the visa application fee. The visa fee is usually within the range of $150 to $300. Send a mail to the Argentine embassy in Nigeria on

[email protected]

to get the current applicable visa fees.
Contact the embassy on 080 9366 4820 or 081 5210 4255 to book a date and time for an appointment to interview.
On the day of the meeting, go to the embassy in Abuja and submit all the necessary documents, do the capturing and biometrics, and answer a few questions truthfully. The Argentine embassy in Nigeria is located at – 30 Nelson Mandela Street, Off Desmond Tutu, Asokoro Abuja.
Wait for the final decision. (it is advisable to submit as early as possible, as the Argentine embassy in Nigeria overseas consular activities of over twenty other African countries including Ghana, Mali, Senegal, Liberia, Cameroon, Togo, etc.).