Let's have it, everyone wishes to be famous one day, and with an effective digital marketing strategy, stars find success overnight, so why can't you and your business? So, you got an app that is about to rake in millions? How would you feel? And most importantly, how would you do it? Well, we can start with your quest by following these simple app store optimization tips that are proven to yield great results.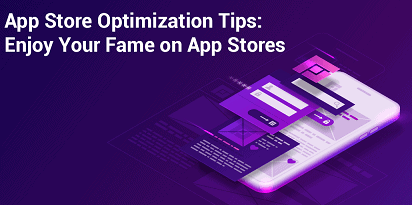 Let's first understand what exactly is app store optimization, and why do you need quality App Store Optimization Services?
There is a sea of applications on Google Play Store and Apple App Store, but not all the apps reach the shores of customer awareness unless they get on the boat of traction and visibility, which spells happiness for everyone involved in the process.
...........................
So, what will you do to make sure your app catches that boat?
Well, you take the help of a guide; who knows the uncharted territories of online marketing, a task that any digital marketing agency in India will happily undertake.
Now, what are these agencies going to tell you in terms of app store optimization tips?
Absolutely Nothing.
They charge you for those services, so you are not going to get free suggestions from them, but reading through this article will help you do it yourself (DIY) or at least pick out their mistakes if they ever decide to stretch your budget while mentioning mundane stuff.
Create a 'Click-Me' App Title
Write a compelling app title that is relevant to the business solutions that you are providing. Use keywords if you can, but remember to make it not look stuffed. Writing a great app title is important as users are going to know about your services with that.
...........................
Also Read: How Tech Is Changing The Tourism Industry In 2021
Write App Description like Your Life Depends on It
Pay attention, writing is not easy, and your app description should sound like it can cure a dying man in three easy steps of signup. Just don't spread misinformation, but keep the excitement part intact. For starters, you can hire a professional content writer if you are not cut out for this job. The character limitation is different for each of the app stores, so remember to keep a check on the same while you are at it and write accordingly with keywords relevant to your business.
Think Like a Marketer, Inside Out
...........................
To be successful, you gotta think like a marketer 24/7, even when you think, you are not selling anything. While designing the visual identity such as icons, logo, wireframes, and every such thing, think hard about how your user is going to perceive your vision, build accordingly, build better.
You are not the Chosen One
Stop telling yourself and others that you are perfect because even if you are not, frankly, that's okay. There is no such thing as being perfect; gather the courage to make mistakes, fall for seven times straight in a row, but remember to stand back up the eighth time. Look around yourself, plenty of people are dealing with exactly what you are doing, let your audience know what sets you apart.
...........................
Be Humane
Coming up next in our app store optimization tips is to be humane and setting realistic expectations and targets. Stop asking your app store optimization services provider to get your app ranked on top in just one month, unless your app is really that great or you are famous already. It's stupid and absurd to even weight down any digital marketing agency anywhere in the world with such expectations. You are making a really bad impression of yourself by making a steep mountain climb feel like a skydive. Take things slowly, and one at a time.
It's alright if none of these rings a bell to your expert ears, let the right Digital Marketing Agency in India take care of this job. Sometimes, it's all good to pay for the services, then doing it all by yourself, as time and efficiency are more important than money.
...........................