Camping can be great for your body and soul. It is a unique experience, a chance to reconnect with your inner self and with nature.
Camping promotes resilience and builds deep and meaningful connections between people on a camping trip. It can be a great way to decompress and spend some time stress-free.
Of course, all of this is true only if you have the proper equipment and are well-prepared for the camping trip ahead of you. Sure, there are some tips and DIY camping hacks, but poor planning can turn a pleasurable experience into a miserable one in no time.
That is why you should check out this list of major camping mistakes one can make, along with the ways to avoid them.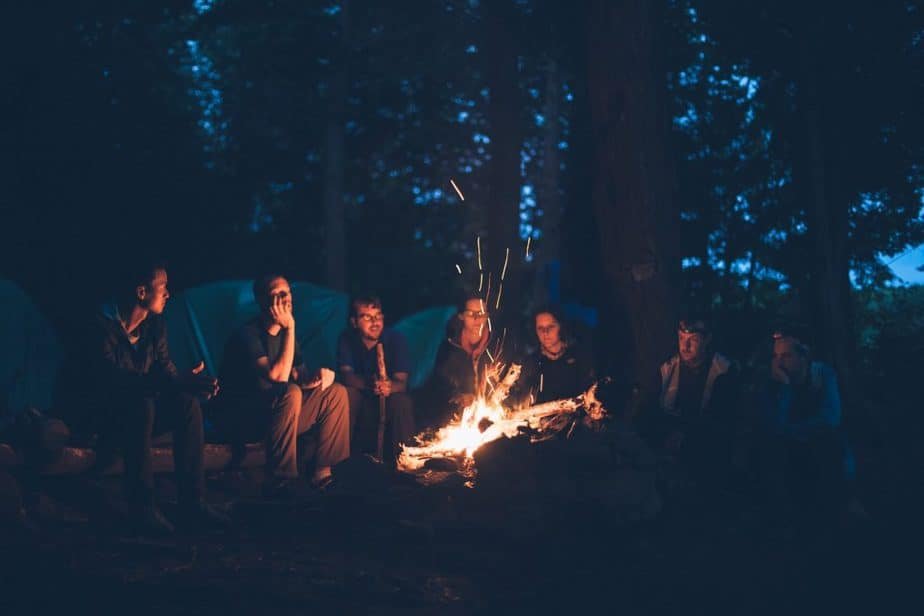 Do your research
If you know which campsite you are going to and what amenities await you once you get there, it will be much easier for you to decide what you need to pack for the camping trip.
Advertisements
CONTINUE READING BELOW
Similarly, if you are not staying on an official campsite, you should make sure that the chosen location is suitable for the season and the time of the year you will be getting there.
Check what facilities are nearby. Is there a doctor in your proximity? What about a general store or some other place that might come in handy?
If you are staying on somebody's property, make sure you have the property's owner's consent before pitching up a tent.
All of this preparation does the same thing – a bit of research beforehand can spare you many issues once you reach your camping destination.
Choose a tent that is large enough
When you are buying a new tent, don't be too quick to trust the size that is written on the package.
Advertisements
CONTINUE READING BELOW
Sure, a 3-person tent is large enough for three people to lie inside, but that doesn't take into account all the gear and extra clothes you will need on your trip.
The general rule of thumb is to purchase a tent that claims to be large enough for one extra person. That way, you will have enough storage space inside, and all of the occupants will be able to sleep inside the tent comfortably.
Don't neglect comfort
A significant part of the appeal of camping certainly comes from the fact that you have to rough it up a bit when you are enjoying the great outdoors. However, that does not mean that you have to be miserable while camping.
Camping air mattresses and sleeping mats exist for a reason. They are there to make your camping experience more comfortable, so make the most of them.
Advertisements
CONTINUE READING BELOW
Choose a sleeping bag that is right for you
When it comes to comfort and a good night's sleep, choosing the right sleeping bag can be the deciding factor.
You want a sleeping bag in "the Goldilocks zone" – not too hot, but not too cold either.
Check the specifications on your potential sleeping bag when you are out there shopping. Most quality sleeping bags have a clear marking that lists all the seasons they are suitable for.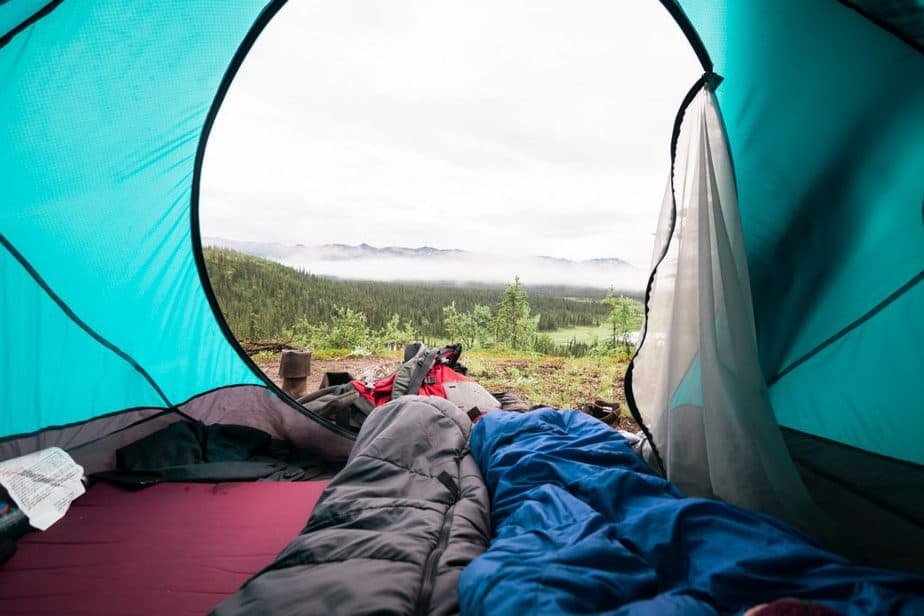 If you are spending your time someplace where it gets cold at night, go for the 4-season variant. On the other hand, if it is warm in your tent or your camping area, you will be OK with a 2-season sleeping bag.
Store your food properly
All it takes to get ants to visit your campsite and choose to stay there are a few stray breadcrumbs. The larger the quantity of food left outside and not stored correctly, the larger the problems.
Advertisements
CONTINUE READING BELOW
To avoid unwanted guests such as birds, insects, and rodents (not to mention larger animals) and to keep them away from your camping grounds, make sure you have no discarded food laying around.
Store all of your food and leftovers in a cool box or a dry bag.
Clean and store your equipment once you get back home
Understandably, all you want to do once you get back into civilization is kick back, relax and enjoy all the benefits of it that you have missed while you were away.
This does not mean that it is OK just to toss all your camping gear away and forget all about it until it is time to go on another camping trip.
Advertisements
CONTINUE READING BELOW
Make an effort to properly clean, organize and store your camping equipment. Doing so will save you some significant time later on and spare you a good bit of stress once you go out camping again.
Besides, the better care you take of your camping gear, the longer it will last.
Make sure that every piece of equipment is clean and dry before you store it away. Wet gear can rot and lose its waterproofing, not to mention the bad smell.
You should wash, dry, and store everything in its proper place once you get back home.
Do not pack too many things
While being comfortable on your camping trip matters, do not overdo it.
There is a substantial difference between the number of things you need for a weekend getaway and a North Pole expedition. Plan accordingly.
Advertisements
CONTINUE READING BELOW
For a short trip, all you have to do is make sure that your basic needs are satisfied. As long as you have food, shelter, and water, you will be able to spend one night away from the comfort of your home.
Just like with so many things in life, practice makes perfect. The more camping trips you make, the better you will know which things are essential for your comfort and which things you can do without.
You are going to need more light than you think
A small torch can be enough for you to get to the toilet in the middle of the night, but for a pleasant camping experience, you are going to need more than that.
Advertisements
CONTINUE READING BELOW
Consider investing in a few camping lanterns. They are a great way to illuminate your tent's inside and be used as a portable light source if you need to head out during nighttime.
Buy head torches as well. They are a great thing to have since they light up your natural line of sight while allowing you to have both hands free.
Finally, avoid using your phone's built-in torch as your light source. They are not that bright and will drain the battery of your phone in no time.
If you absolutely must rely on it, having a portable external battery you can use to charge your phone is a necessity.
Remember to have a good time
Sure, seeing all these potential mistakes piled up on a list can be a bit scary. But, remember that the main aim of a camping trip is to have fun.
Advertisements
CONTINUE READING BELOW
Do not treat it as a list of tasks and chores that you must complete in order to have a good time.
Remember to sit back, relax, and enjoy the scenery and the company of people around you.
Despite all of your preparations, things can – and probably will – go wrong at some point, but all of it is an essential part of the camping experience. So, take it easy.
I'm Rebecca, a translator, avid traveler, and bookworm. My job has given me the amazing opportunity to travel to dozens of countries around the world, and writing on Rough Draft gives me a chance to try to showcase some of them.