Retail jobs are one of the most popular jobs in the United States, and in this post, we will discuss the highest-paying retail jobs that you can consider.
So, an insight from NRF states that 6 out of 10 Americans have, at one point or the other, worked a retail job. In fact, the same report concludes that about 32 percent of all first-time jobs were in the retail sector. Retail jobs constitute almost one-third of all first-time jobs in the USA.
It is a fantastic sector of the economy that welcomes the employment of even American teenagers. Statistics state that the average retail first-time job age is 16.
But not all of them pay the same. Some retail jobs attract low remunerations, while some are worthy of consideration. For this reason, we must examine the highest paying retail jobs out of the multitude. And in this post, we will discuss 10 of them.
What are retail jobs?
It's imperative we take a quick look at the correct meaning of retail jobs before we examine the highest paying retail jobs.
.........................
So by all standards, what are retail jobs?
Retail jobs are the positions found in the retail industry. Assosia defines the retail industry as one which consists of companies primarily responsible for selling goods and services directly to consumers.
Some retail jobs include store managers, buyers, merchandisers, visual merchandisers, sales associates, cashiers, product technologists, logistics officers, and many more.
These workers work in retail outlets such as supermarkets, department stores, warehouse stores, specialty stores, DIY, convenience stores, electrical, discount retailers, and online-only stores.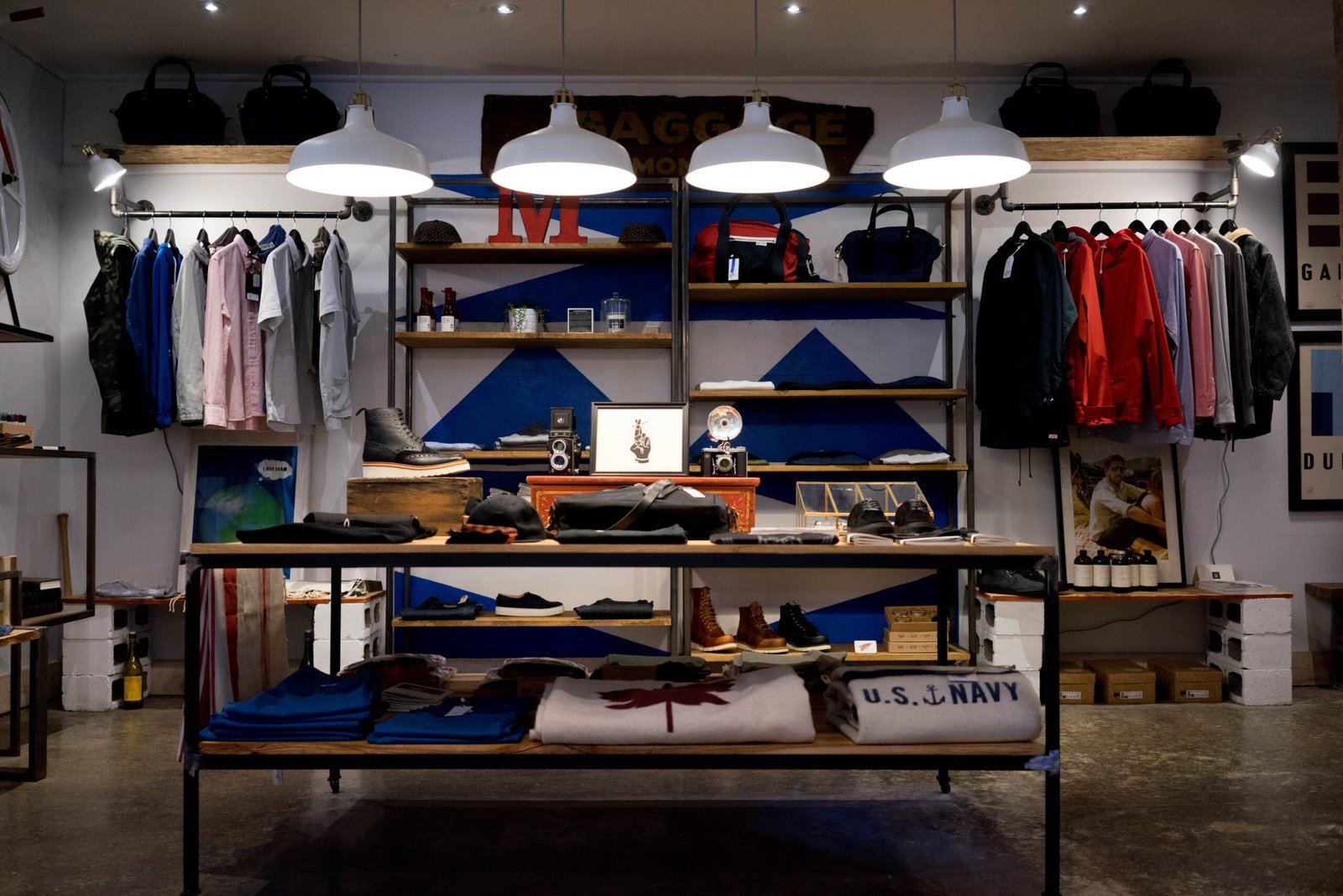 Highest Paying Retail Jobs
Now, let's face the main business of this article – the highest-paying retail jobs. This section discusses nine of them, and they include:
1. Purchasing Manager
As a purchasing manager, you will head a team concerned with procuring goods and services for resale or company use.
Basically, a standard retail store, for example, won't just head for the market and select products randomly. The purchasing team members, led by the purchasing manager, are trained to identify the right products.
.........................
Also, a purchasing manager negotiates prices with different brands or suppliers, creates procedures and procurement policies, and oversees product deliveries.
Concerning remunerations, a purchasing manager earns quite well compared to many other retail jobs. Specifically, the average yearly salary of a purchasing manager is $121,110.
2. Customer Service Supervisor
Promptly attending to customers' needs is at the center of a retail business strategy.
Customers will always have questions about the product they want to buy. Aside from that, they want after-purchase support.
And customers' experience with a brand can make or crumble the reputation of any brand in question.
For this reason, retail businesses employ customer service personnel, and someone must oversee their operations. A customer service supervisor takes charge of this role and ensures every customer service employee is on top of their game.
In a year, the salary of a customer service supervisor is about $64,000. Although, some retail businesses can pay their staff in this category up to $83,000.
3. Store Manager
.........................
Relatively straightforward, a store manager ensures the smooth running of the store. Such a person takes charge of the operations from when the store opens until closing (unless it's a shift arrangement).
More specifically, a store manager plans employees' schedules and manages their activities to ensure rules and procedures are adhered to. Sometimes, they also interview prospective hires and give orientation to new staff members.
Averagely, a store manager earns about $61,500.
4. General Manager
The primary role of a general manager in a retail setting varies among different brands. Large stores can have a general manager only oversee an outlet, while a retail brand with small stores may have their general manager watch over a couple of branches.
However, the responsibility of a general manager, irrespective of the size of the store, centers around ensuring the smooth and efficient running of the business.
They ensure each department does what's expected of them at all times. In addition, they directly coordinate with the department managers to understand how to improve their processes.
.........................
Their average annual salary is around $89,240, and it's one of the top-notch positions in the retail industry.
5. Regional Manager
The responsibilities of a regional manager are closely associated with those of a general manager, but the difference lies in the scope of coverage.
A regional manager ensures work goes smoothly and efficiently in different branches across different geographical territories, for example, other states.
Basically, they monitor trading activities, oversee the training of workers, work closely with managers of lower cadres, establish policies, manage budgets, and, most importantly, ensure customer satisfaction.
The take-home of a regional manager is notable, and it averages $147,000 annually.
6. Retail Account Manager
This is quite different from some other job positions already listed.
Retail account managers don't work in a retail store or manage one. Instead, they work with several retailers. They specifically connect with the sales or marketing focal persons in retail businesses.
And what do they do?
They are primarily responsible for maintaining a healthy relationship between product manufacturers or suppliers and the retailers that stock the products.
.........................
Typically, a manufacturer has retailers they supply. The best retailers are the critical accounts of a manufacturer or supplier.
If one drops, such development negatively impacts the manufacturer's output. So, a retail account manager ensures the relationship between them is not severed so that the manufacturer can stay in business.
A retail account manager earns $62,000 as an average annual salary.
7. Pharmacy Technician
Though they tilt towards the medical line, they still function in the retail industry because they take prescriptions from people and hand over their medicine to them.
A pharmacy technician role is not the primary pharmacy discipline that requires a college degree and license before practicing. But a pharmacy technician will also be subject to some training.
You can earn as much as $49,130 in a year as a pharmacy technician.
8. Loss Prevention Officer
This is a crucial position in the affairs of retail businesses. No business wants to lose its investment. Instead, they want to minimize costs and maximize profit.
.........................
But there are unforeseen cases, and they must deal with them to stay in business. Sometimes there are fire accidents, product damage, vandalism, shoplifting, etc.
So, a loss prevention officer uses different approaches to mitigate unwanted occurrences. They train security personnel, install technological solutions, and use previous incidents to understand techniques to minimize threats.
These professionals earn an average salary of $38,401 per annum.
9. Beauty Consultant
Instead of selling products directly, which is the duty of sales representatives, beauty consultants interact with clients to understand their beauty problems.
Once that is deciphered, they take it further by recommending the appropriate solution to the problem.
One good thing is that a beauty consultant can also own a beauty retail store. So when they professionally recommend a product, the customer goes into the store and picks them up.
But their primary responsibility is to dig deep into the concerns of their clients, tell them what they need, and demonstrate how to use it.
On average, an employed beauty consultant's salary is around $31,200 per year. An independent beauty consultant may charge $16 per hour.
.........................
Wrapping Up
Some other high-paying jobs could be included in the list of highest paying retail jobs. However, the ones listed in this post represent many of them. And if you genuinely want to get a job in the retail industry, this post is an excellent guide for you.