Copywriting has become an unprecedentedly highly in-demand skill due to the fact that businesses need to sell and copywriters are needed almost every day. In this year 2020 has been the year that new copywriters emerge. You're probably one them that is why you're reading this.
Probably you must have invested some amount of money and time in learning how to persuade people to take action upon products and services. That's quite great! But learning a skill from Udemy, Alison or Mediabistro is barely enough for you to really hone the craft of copywriting. Here in this blog post, I'll share with you tips to become a successful copywriter. Now let's get to it:
1. Read a Whole Lot:
A man who doesn't read is no different from a man who can't read. Have you ever heard of a great copywriter who isn't a good reader? I bet you haven't. So if you really want to be great at your new skill, you must learn to read books. In fact reading and expanding your knowledge is one of the keys to becoming a successful copywriter.
Advertisements
CONTINUE READING BELOW
Considering yourself as a beginner, you should read books like: The Adweek Copywriter's Handbook by Joseph Sugarman, Confessions of an Advertising Man by David Ogilvy, The Copywriter's Handbook: A step-by-step to Writing Copy that sells by Robert Bly, etc. There are many books to read. I would read all the books on copywriting if I were you. You can also read a few books on psychology and critical thinking, digital marketing and social media.
2. Practice Everyday:
If you do not practice your newly learned skill, you'll never become a great copywriter. Reading all the books isn't enough for you to hone the skill, practicing everyday is also as important as reading.
Once you've read several books, you acquire several techniques used in Copywriting and it is a must for you to try them out by practicing. Knowledge isn't power but applied knowledge is.
Advertisements
CONTINUE READING BELOW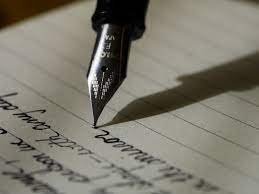 3. Write Ads Copies for Friends and Acquitances:
This might sound a little bit weird; writing ads copies for your entrepreneur friends. It is not weird at all, this is a special way of practicing and besides you're keeping a portfolio and experience.
4. Solve Your Writing Issues as You Progress:
Now many new copywriters has one or two issues with writing. It could be writer's block, brain drain, mechanical accuracy, grammar problems, word usage or some other payche problems. You should learn to solve these problems as you progress by seeing a therapist or a an expert.
5. Get a one-on-one tutor:
You've invested your time in learning this skill online, therefore you've done self education. Getting a one-on-one tutor, the person is an expert copywriter who knows how to guide you, introduce to you new techniques and forms, corrects your mistakes, and even gives you tips on monetising by giving you a heads up finding potential clients.
Advertisements
CONTINUE READING BELOW
6. Improve Your Copywriting Skill by Having Your Own Swipe File:
To be a master copywriter, many people would tell you to read a lot and practice more. They are not wrong at all, but they forgot to tell you to keep your own swipe file. According to a post published on Enchatingmarket.com, most upcoming copywriters who would become expert would learn how pro writers write and acquire their techniques, thereby creating their own style by having a collection of swipe files. In a nutshell, read the copies of other Copywriter's and learn from them.
7. Master the Art of Storytelling:
One of the keys to getting your reader hooked on what you've written is implementing the art of storytelling in your copy. Yes, you should sell the product by telling a story on how the products work. Read books on the art of storytelling to brush up your storytelling skills so you get your reader to click that button you want him to click in that email you've sent him.
Advertisements
CONTINUE READING BELOW
8. Write the Copy Like You'll Buy the Product:
The only way your copy can make someone click the purchase link is when it is strong enough to influence the heart of the person to click. Now that you've writing that sales email before you send it, read what you wrote. Can you buy that product if this was sent to you? Or can you click the button if the mail was sent to your inbox? If you can't do it, then trash and rewrite.