If you care to know the best locksmiths in Kelowna before leveraging on any security company, then you are on the right track.
Apparently, there are tons of locksmith companies in Kelowna that are making it real in the security, lock, and key industry.
For effective services, you'll need this article to serve as a guide in the cause of making the right choices in the locksmith industry.
Remember, locksmith services will only be effective if it is given by a trusted professional otherwise, your security might be left to the mercy of intruders.

Best Locksmith in Kelowna, BC
Locksmiths can be found anywhere in Kelowna, British Columbia but identifying the best might be an arduous task.
However, this article will simplify the burden as it's on the verge of identifying the best locksmith in Kelowna.
.........................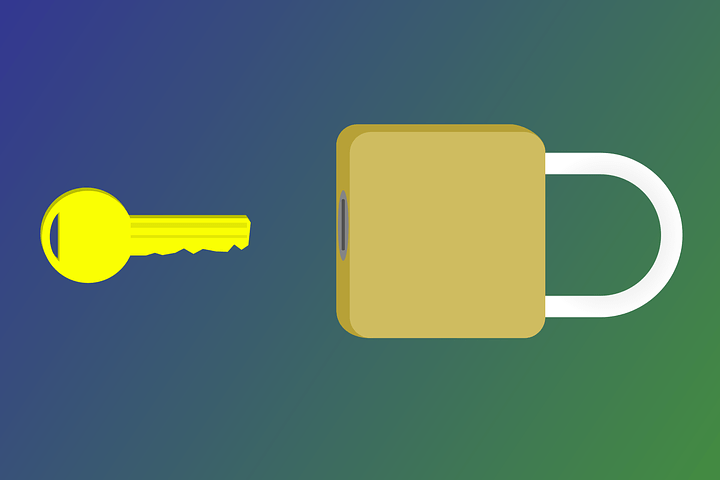 1. Kelowna Lock & Key
Kelowna Lock and Key is a five-star rated locksmith that offers locksmithing services within and outside Kelowna.
Locksmithing is made easy when Kelowna Lock and Key are contacted. The center is owned and managed by Ryan, a certified and trusted locksmith.
The center has a standing reputation for quick and effective locksmithing service at a fast rate and affordable prices.
Due to this, it has recorded a wide range of positive reviews from customers.
Kelowna Lock and Key offer a wide range of service depending on the service you need.
Services like emergency service for lockouts, re-keying, key generation, car digital, and key reprogramming, general repairs, mobile locksmith, etc.
While the locksmithing services offered by Kelowna Lock and Key are not exhaustive, you can find out more on their official website here.
.........................
Kelowna Lock and Key offer a full-time emergency service throughout the week. But have their official schedules as;
Monday-Friday 8:00 am – 5:00 pm.
2. Sunvalley Locksmiths
Another notable professional locksmith in Kelowna is the reputable and highly patronized Sunvalley Locksmiths.
As a certified locksmith, Sunvalley specializes in different locksmithing services ranging from lock, key, safe, and ignition breakdowns.
The center is also known for rendering top-notch home, business, and office security with a variety of approaches suited to your interest and specifications.
To engage the service of Sunvalley, they can be easily located at 2062 Harvey Avenue, Kelowna, BC V1Y 8P8, Canada; or reach via their mobile contact +1 250-868-0404.
The center is available 24/7 for emergency service and their workshop is open from Monday to Friday between 8:00 am – 5:00 pm.
.........................
3. Glen's Mobile Lock & Safe
Here is another top-rated locksmith company that operates within and outside the peaceful city of Kelowna, BC.
Glen's is an organization that offers locksmithing services with a reputation of delivering efficient services to their customers.
When it comes to providing a reliable locksmithing service for homes, businesses, safes, vaults, and mobiles, Glen's cannot be overemphasized.
In fact, tons of people that have engaged the service of Glen's mobile lock and safe in the past gave them positive reviews.
More so, this lock and key company renders services like mobile locksmith, key cutting, residential locksmith services, lock installation, high-security keys, etc.
Glen's can be found at BC V1Y 4E5. You can also reach out to them via this line +12508627305.
.........................
Glen's is open 24/7 for any emergency locksmith service while their workshop has the following working schedule;
Monday to Friday- 8:00am – 5:00pm.
4. Lakeside Lock And Safe
The Lakeside Lock and Safe business is owned and managed by John Sutton, a skilled and trusted locksmith with more than 6 years of experience.
Through his reputation, he has created a deep influence on his customers who gives positive and encouraging reviews about him.
Lakeside offers home security services, businesses, workshops, store locks, wardrobes, vaults security, etc.

The company also helps with issues of re-keying, installation of safe keys, lost or stolen keys, residential mobile services, and lots more.

As a certified and experienced locksmiths, their services are effective and efficient.

Likewise, their operations extend to other parts of British Columbia and they have well-placed stations to aid easy engagement from a far distance.
.........................
To contact lakeside, you can locate it at 1491 D'Anjou St, Kelowna, BC V1Y 3S3, Canada. They can also be reached via +1 250-575-3151.
Aside from their 24/7 emergency locksmith service, their workshop working schedule is;
Monday to Friday- 9:00am – 7:00pm.
5. Lock Doctor
Last on the list of the 5 best locksmiths in Kelowna that you can trust for any kind of locksmith services is the Lock Doctor.
Lock Doctor was founded in the year 1989 and later progressed into a locksmith company that offers a wide range of locksmithing products and services.
The services rendered by the company is channeled towards fulfilling the need of the populace considering individual specifications.
The company has a bay for attending to customers that are within reach and also a mobile locksmith for customers that are at a distance.
.........................
As a certified and professional proved locksmith company, they render services for security needs from household locks to businesses, apartments and strata units, master keying or re-keying, locks installations, etc.
For any security materials or locksmith services, approach Lock Doctor today and get your worries defeated.
The company is located at 134-1735 Dolphin Ave, Kelowna, BC V1Y 4N6 and you can also use their line contact +12508682801.
Alternatively, you can make use of their official website for more information and details about their services and mode of engagement.
Lock Doctor also runs a 24/7 emergency locksmith services while their workshop open hours are from Monday to Friday: 8:30AM – 5:00PM.
Conclusion

The above listed are the 5 best locksmiths in Kelowna, British Columbia that you can leverage on.
.........................
Feel free to approach any of them today and get a befitting lock and key for your home and businesses.
And in the event that you are in need of a locksmith who is honest, sincere, and passionate about the work they do, they are also a good fit.
Need to get your locksmith business review and up on this website? Don't hesitate to reach out to us via our email or the comment section.