Did you know that there are ways you can start making money on Facebook? In this article, I will be showing you ways you can make money on Facebook that are legit and above board. Keep reading.
Facebook is a social media platform where people connect with old friends or colleagues and also get to make new friends, socialize, build relationships beyond just friendship. Over the years, certain individuals have been making use of the opportunities offered on Facebook to take their career and business to the next level by applying some free techniques while some pay to get some tools integrated to achieve their aims.
Brands/organizations leverage on this social platform as well to connect with their prospective customers.
.........................
Without boring you with much words, below are 14 ways you can start making money on Facebook today.
1. Facebook Audience Network:
This is a platform on Facebook where developers are linked with publishers. The developers are majorly app developers who wants to make money from their contents and traffic they generate through their applications, while on the other end is the publishers who wants to reach out to more people by advertising their products or service to them.
So basically, with Facebook audience network, you can make money as a developer.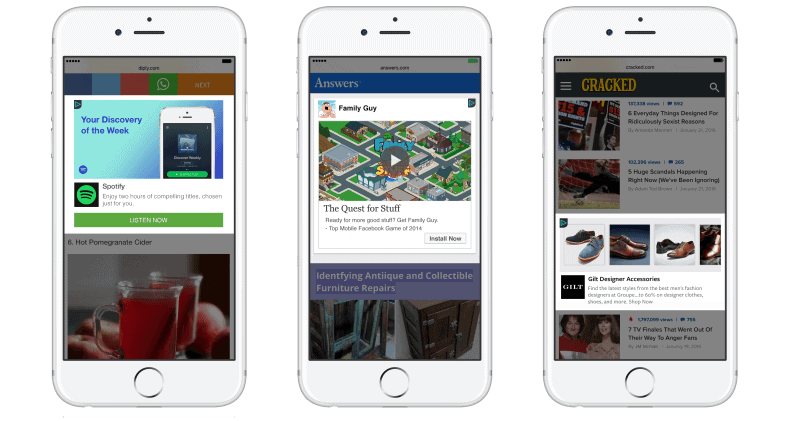 Steps to join the audience network and start making money on Facebook
Setup your account: Create a Facebook manager account or sign in with your existing account.
Add your application: at this stage, you are to add the details of the application you wish to monetize. After you have filled all the details correctly, it's time to submit and await the Facebook audience network to review your application details.
Create your placement: once you have been approved, set up your first placement by choosing from the wide range of flexible formats of ads provided by the platform such as rewarded video, playable and interstitials.
N.B You'll also need to integrate the Audience Network SDK (app) or code (web).
.........................
Publish your app to start earning ad revenue. Payment will be deposited monthly into your selected bank account.
To get started visit: or
2. Facebook partner:
Facebook Marketing Partners for Agencies is designed specifically for agencies who manage advertising campaigns on behalf of brands or other businesses. It is built to support the agency, grow their expertise and help their clients succeed through agency-specific education, best practices, training and more.
Once you join Facebook Marketing Partners for Agencies, you will have access to a variety of benefits designed specifically to fuel agency growth.
To join Facebook marketing partners and to know more about their terms and conditions visit: https://web.facebook.com/business/agencies/about?
3. Facebook Content Marketing:
Pages and accounts that share content with their audience on Facebook are an important part of our ecosystem, adding value for both our community and our advertisers. We build monetization tools to help these individuals and organizations generate meaningful, reliable revenue that's sustainable over time.
.........................
There are two major ways to start making money on Facebook through content marketing
Include ads in your videos.
In-stream ads help you earn money by including short ads before, during or after your videos. We automatically identify natural breaks in your content to place your ads, or you can choose your own placements. Your earnings are determined by things such as number of video views and who the advertisers are.
Also read: 5 Points To Be Keep In Mind While Travelling To A Foreign Country
Add a paid subscription to your Pages.
Fan subscriptions allow the audience that cares most about your Page to directly fund it through monthly, recurring payments that you set. Identify supporters by the special badge we provide them in comments, and reward them with perks such as exclusive content and discounts.
.........................
To learn more, know more on their eligibility criteria visit: https://web.facebook.com/business
4. Affiliate Marketing:
a good way to make money on Facebook is with affiliate marketing (I.e. selling other people's product for a particular commission). This is very on the part where you don't have to create a product. And most times you don't have to handle logistics and any complaints that arises. All you do is to get customers to patronize a product/ brand and the owner/manufacturer of the product will do the other task required till final stage of transaction with the customer.
Instead of just doing your normal chatting uploading pictures, and other activities to socialize on Facebook, you can easily start making money today by recommending people (your social groups) to patronize a brand and get paid for it.
.........................
5. Selling your own product:
another way to make money on Facebook is to sell your own product/service. This is very similar to affiliate marketing, but the only difference is that you own the product, and you don't have to pay anyone for it unless you get affiliates for your product. By selling your own products on Facebook, you handle the sales process from the beginning to the end. But you can further reduce the work load on you getting some parts of the sales process to people to complete while you pay them. E.g. logistics aspect can be given out to logistics company or individuals running logistics as a business.
6. Pay per click (PPC) network:
Pay per click networks are platforms that pay you to drive traffic to their website or a partner's website. (Partners as used here means websites/platforms that join the Pay per click platform with the aim of increasing their website traffic. So, they pay the PPC platform in return. While on the other end the PPC pays you as an individual to get the task (clicking the web link that leads to partners website or content.
.........................
A good way to implement this to make money on Facebook is by posting and your promoting your link (I.e. the link given to you by the PPC platform) to your friends, groups etc. As the link receives clicks, you are paid.
Hints to succeed and make more money on Facebook with PPC platforms.
Don't spam groups with your links: majorly to promote any third-party website or platform on Facebook, the ideal way is to go through Facebook ads. Don't go too viral with your links to avoid being blocked by Facebook.
You can post few details about the link and use a URL shortening service to shorten your links
Choose the best pay per click platform.
Register with more than one Per third-party click platform
Post the links to groups with niches that correlate with the contents on the link. Doing means you feeding the right content to the right audience, and in return, this will lead to a high number of clicks from such group.
7. URL shortening platforms:
.........................
Another proven way to start making money on Facebook today is with the use of URL shortening service (URL shortener). Get links for the content you will love to share and monetize it on the URL shortening platform.
Also Read: Highest Paid Youtubers in Nigeria
Monetizing it means, you permit the URL shortening platform to display adverts to your audience before it takes them to them main content.
This best works for people who post content/links from another (a third party) website on Facebook spaces. It could be your Pay per click (PPC) platform links but this time not limited to PPC links. It could be a link to trending news or event, etc.
A very good way to make more money on Facebook using this strategy is;
.........................
Choose a high paying platform (I.e. a platform that pays highly per click)
Choose a niche
Choose your audience right
Feed them with contents they can't resist (I.e. contents they will not want to scroll away from without clicking on it to view more).
Be consistent, come up regularly and let your presence be known.
When this is done effectively, an advert is shown to your audience once they click on the link before it then redirects them to the content.
8. Sponsored Post, likes, and shares:
You can also make money on Facebook by posting sponsored posts on your timeline. The sponsored post could be from a friend, colleague, brand or someone contesting for a political post in Nigeria, either in your State, local government, or in your school etc. Doing this means you are recommending the content of such post to your social networks, and you get paid for it. This strategy is not limited to your audience reading the post, it could also be aimed at generating likes or shares via the post.
.........................
9. Facebook Influencer:
One of the best ways to make money on Facebook is as an influencer. A Facebook influencer is someone who has a huge number of followers as audience. They also must have an Influence on their audience, to make them take certain actions, buy into their opinions and recommendations.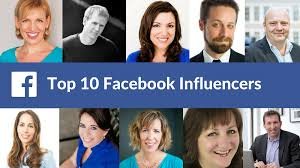 You can start making money on Facebook as well by becoming an influencer. Below are tips to get started
Choose a niche: important part to get started is the aspect where you get to choose your niche. The niche is your area of specialization of which you build content to share with your audience. The niche you are choosing should be one you love, that you are passionate about. When you share content you love, you won't easily get tired of sharing content despite challenges.
Choose and set your medium: once you have chosen your niche, it is good to decide how you want to share your content, either your personal timeline, Facebook page, or group, and set it up including necessary details.
Share valuable content: after you have chosen your niche and your medium is well set. It's time to kick off by sharing valuable content with your audience. Contents that will make them always look forward to your post.
Build your network/followership: sharing valuable content is not all, but you have to build your followership, good content will help with sharing and recommendations but you have to get ways to increase your followership. E.g. by Sharing and also encouraging your present audience to share as well etc.
Be consistent and constantly engage your audience: let your audience feel your presence by being consistent and engaging them with different valuable content and activities to keep them following and active.
Following the above tips will position you for brands and other advertisers especially in your niche to pay you for putting up post or recommending them to your audience. You can as well join affiliate networks and promote product relating to your niche.
.........................
10. Creating a Facebook page:
there are different ways to make money on Facebook by creating a Facebook page which includes as an influencer, promoting PPC links, promoting affiliate products etc. In addition, you can start making money on Facebook in Nigeria by;
Selling Facebook pages: after you might have built a Facebook page, engaged your audience and build a good number of Facebook likes, you can sell the page to intending buyers such as brands, network marketers, individuals etc. This brand or individuals buy a readymade page with a good number of likes and engagement instead of having to go through the stress and time to start building pages from scratch.
11. Creating and selling Facebook groups:
.........................
this strategy is very similar to his Facebook page works, the major difference here is that you deal with groups and not pages. In Facebook groups, you get to carry out more activities like a community and also have some privileges like accepting posts from your audience and other forms of contributions from your audience.
12. Facebook marketplace:
this is a section of Facebook where you can buy or sell new and used items easily on Facebook locally or from businesses, find great deals on new items shipped from abroad, etc. The section of Facebook is not known to the majority if Facebook users.
However, as at the writing of this article, the Facebook marketplace is not available to everyone with major criteria of restriction/unavailability being newly created accounts and the marketplace is only available to Facebook app users and desktop users.
.........................
13. Driving traffic to your website or blog:
you can also make money on Facebook by driving traffic from your Facebook group page or groups to your website. To make money using this strategy, your blog or website must be AdSense enabled and ready to earn. The source of traffic could be from a personal post on your Facebook timeline, post on your page or group.
To get quality traffic that converts well, ensure the post used to attract people from Facebook is related to the content of the blog/website.
14. Facebook page setup:
you can start making money on Facebook today by setting up pages for brands, organizations, and individuals (could be a celebrity or a social icon). Despite the fact that Facebook was built to be user friendly, many people still find it hard to set up a page professionally, while some don't just have the time. As a Facebook user who is conversant with the platform and have also learned what a professional page is, you can help with the setup and get paid for it.
.........................
15. Facebook manager:
this is one of the highest-paid of them, and it simply involves you managing pages, for brands, celebrities etc. Most of the celebrities and organizations in Nigeria don't run their page themselves, mostly because of busy etc. schedule and sometimes they just want to give the job to an expert to handle. This could be done remotely and also requires physical presence as the case may be.
To get a job as a Facebook manager, position yourself as the expert they need, you could as well market yourself (I.e. approach them). You can as well put up an advert on your timeline as regards this or join a freelance platform and work as a social media manager.
.........................